Syed Ahmed Ali Shah Sb. strikes again. This time with another ROM. He recently bought QMobile i12 and ported its ROM to QMobile Noir i9 quickly. This proves that INCPak always strives for the your best. The i12 Users will also get new custom ROMs soon… real soon. For now the screenshots are provided below:
SCREENSHOTS: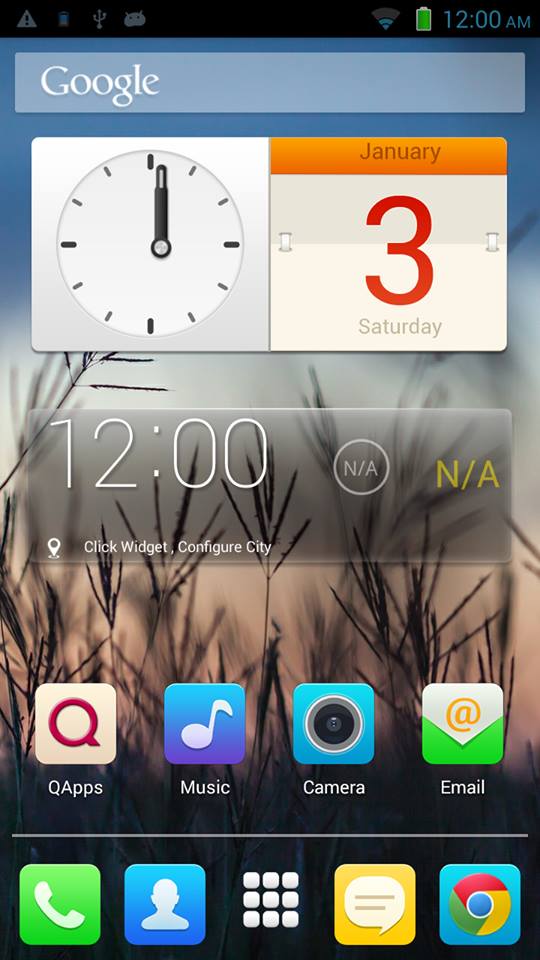 *Images have been re-sized.
FEATURES:
i12 Stock ROM for i9
Nothing removed
Nothing altered
Q-Apps included
Smooth Transitions
Themes supported
Based on KitKat
Pre-rooted
This i12 ROM for QMobile Noir i9 is only for KitKat Users. If JellyBean Users flash this ROM, they will end up with a messed up device. So don't blame us that we didn't warned you. If you want to update to KitKat, head to the following link and follow procedure at your own risk!
http://www.incpak.com/tech/qmobile-noir-i9-stock-kitkat-rom/
RELEASE:
(UPDATE) ROM has been released. Check the link below.
http://www.incpak.com/tech/i12-rom-qmobile-i9-download/
This i12 ROM for QMobile Noir i9 has just been ported. It will take maybe 2-3 days to be tested and then I'll post it. So hold your horses.
FOR MORE:
Join our Facebook Forum:
https://www.facebook.com/groups/incpakforum/
CREDITS:
Syed Ahmed Ali Shah – For Porting this ROM and Screenshots.
Ali Jee – For creating this post.
Farhan Imaan – For providing us a platform.
All INCPak TEAM
Get real time update about this post categories directly on your device, subscribe now.