INCPak Brings the latest news and trending stories to you from across the world. We cover topics like world events, breaking news and even technology and gadgets. Now we are introducing the INCPak Android Application.
Independent News Coverage Pakistan (INCPak) Android application is the official application by Independent News Coverage Pakistan (INCPak). This application brings the top stories and news by INCPak to you right on your phone with just a click away. With INCPak app you can check breaking news, top stories, sports updates, travel articles, entertainment news, national news, world news, fashion updates, technology updates and information right in one place.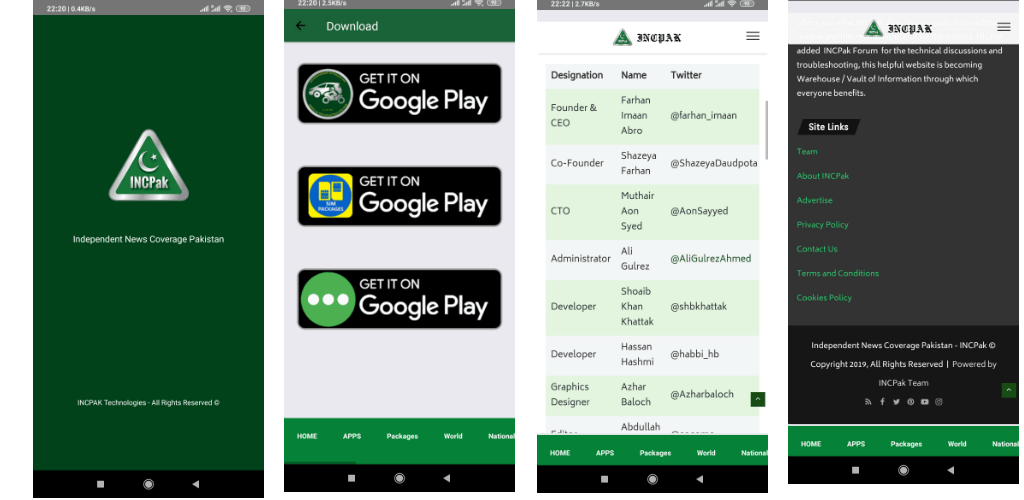 Key Features of INCPak Android Application:
*Latest Updates.
*Get the every latest news on App. the latest news around the world
*Top Stories.
*Read top stories of what's happening in the world.
*Small in size.
*User-friendly.
*Easy GUI.
*And don't forget to share your news.
Check:
*Latest News.
*National News.
*International News.
*Sports News.
*Technology News.
*Education News.
*Entertainment News.
*Fashion News.
*Editorial News.
*Travel News.
*Health news.
*Information News.
Download from Google Playstore
Our INCPak Android application includes links to all the other apps developed by our team and available for download.
We have a ton of information on our site accessible to you and you can simply search the topic you want by using the built-in search option.
Download Our other Application for free:
Follow INCPak on Facebook / Twitter / Instagram for updates.