In a bid to enhance creativity on the platform, Instagram has introduced a 'Template Browser' in Reels, which simplifies the process of creating short videos on the platform by allowing user to explore a wide array of templates and audio, providing ample inspiration for their next Reel.
These new Templates will be categorized under Recommended, Trending, and those saved by other creators. In order to access the Template Browser, you need to follow these simple steps outlined below:
Tap on the Create button on the home page
Select "Reel"
Open your camera gallery
Tap on "Templates"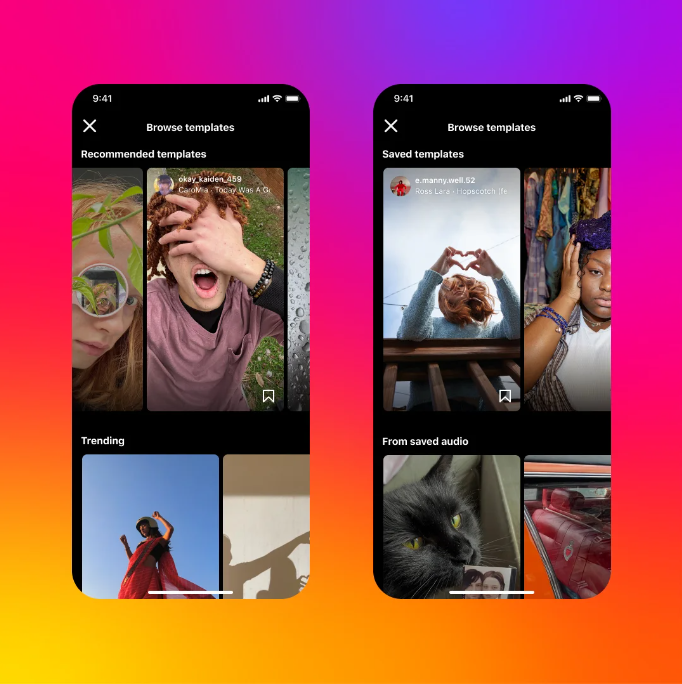 Alternatively, users can also access the Template Browser through the Reels Tab by tapping on the camera icon and selecting the "Templates" option. Furthermore, Instagram also offers the option for users to borrow templates from other Reels that catch their interest while browsing the platform.
Instagram will show a "Use Template" button on Reels, which creators can use to effortlessly incorporate templates into the own creations. The new updates to Reels Templates is simply taking the copy-and-paste approach to another level on the platform.
Read more: Facebook Adds New Video Discovery and Editing Tools.
Follow INCPAK on Facebook / Twitter / Instagram for updates.