Intel has announced the official price and launch date for the Arc A770 desktop GPU after being delayed for a long time by the company.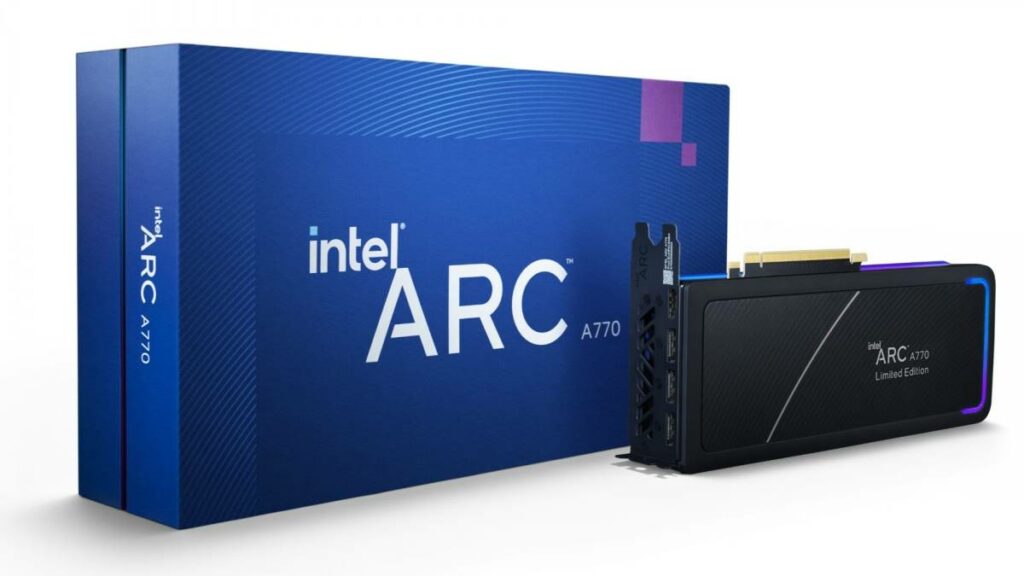 According to the details, the Intel Arc A770 will start at $329 and it will be available starting October 12, which is going to provide an refreshing alternative to options available from NVIDIA or AMD.
The Intel Arc A770 costs the same as the NVIDIA RTX 3060 and the company has previously claimed that its A770 roughly matches or slightly outperforms the RTX 3060 at 1080p in ray tracing titles.
Furthermore, the Intel Arc A770 GPU comes in 8GB and 16GB variants, while equipped with features like full complement of 32 Xe Core and ray tracing units.
The GPU also has support for XeSS, which is Intel's AI-based image reconstruction and super sampling technique.
It is pertinent to mention that Intel Arc A770 is the company's flagship graphics card and one of the three that have been announced so far with the other two being the A380 and A750.
Currently, Intel has not revealed the price for the 16GB Arc A770 but it will be revealed soon as GPUs arrive in the market.
Read more: NVIDIA Launches RTX 4080 & 4090 With Up to 4x Performance Boost.