LG G3 Rom for Qmobile Noir i9 – INCPak Team senior member Syed Ahmed Ali Shah has pushing the limits and making more possibilities for Qmobile Noir i9 users to enjoy different flavors.
A little review about LG G3
LG G3
The LG G3 is the 2014 successor to the popular LG G2 flagship device. The G3 retains styling elements of the G2, but improves on internal hardware and screen size. The display is a 5.5″ QHD IPS LCD with a resolution of 1440×2560. The device is powered by a 2.5GHz Qualcomm Snapdragon 801 processor, and 2GB or 3GB of RAM depending on the model. Internal storage is available in either 16GB or 32GB. The G3 also features a 13MP camera, with "laser autofocus", giving it a claimed fastest autofocus time of any smartphone. The exterior features a scratch-resistant metallic polycarbonate finish. All this is backed up by an impressive 3000mAh battery.
LG G3 Rom Screenshots
Link UPDATED !!!!!
Download Link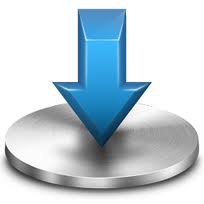 LG-G3 Rom for QMobile i9 Camera fix Patch. Copy this i9Patch.zip file to your sd card and flash through custom recovery without wiping anything
Download Patch 
Qmobile Noir i9 still getting more roms, don't forget to check other roms on INCPak Roms  and join our forum for the technical assistance.
Load us up with your feedback and share spread the word of knowledge among other users because INCPak stands one of it's kind platform where you get such stuff :)