It seems that waterproof smartphones are all the rage these days, and not only that, these special kind of devices have become more and more sleek in terms of design, where it is getting more and more difficult to tell whether that particular smartphone is capable of sleeping with the fishes, at least for up to a certain depth and time before its innards give way to a watery death. Having said that, the Sony Xperia Z and a more recent announcement of the Sony Xperia ZR are two examples of great looking waterproof smartphones, and LG does not want to miss out on the action too with a Taiwan-exclusive handset known as the Optimus GJ.
The new thing is IPX7 certification that makes sure the forthcoming Optimus GJ can be submerged in up to 1 meter of water, for 30 minutes.
We're not sure whether some other changes are also included like a faster processor and/or more of built-in storage, but we want to try out this version of the Optimus G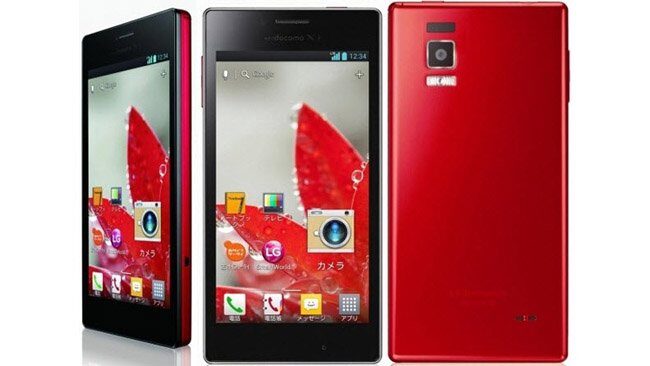 LG: LG Corporation is a South Korean conglomerate that is based in Seoul. LG operates a number of subsidiaries including LG Electronics, LG Display, LG Telecom, and LG Chem. The conglomerate specializes in developing electronics, telecom products, and chemicals. LG Corp. was founded in 1947 by Koo In-Hwoi. Koo first established Lak-Hui Chemical Industrial Corp. in 1947. Today, Lak-Hui (pronounced lucky) is known as LG Chem. The company then expanded its business and created Goldstar Co. Ltd, now known as LG Electronics Inc. Both companies merged and formed Lucky-Goldstar, which was eventually renamed "LG" in 1995.