Facebook owns this list of most downloaded apps of the decade by taking the top four spots with apps that it owns. Facebook had a tough decade considering the lawsuits and privacy scandals it went through especially in the second half of this decade. However, one would not be able to tell that by looking at the number of downloads its apps have accumulated over the last 10 years according to an app analytics firm App Annie according to which Facebook owned apps have been downloaded a combined 16 billion times throughout the world.
Even though Facebook was plagued with lawsuit after lawsuit concerning it's privacy policies and other stuff including the Cambridge Analytica scandal, the company seems to be doing quiet well despite all of that. Facebook continues to test new apps and experiment on new things in the social media realm.
The top 10 most downloaded apps of the decade include:
1. Facebook
Topping the list on the number 1 spot is Facebook itself. The app has gotten over 4.6 billion downloads in the last 10 years despite all the privacy scandals and lawsuits. Facebook seems to be doing something right.
2. Facebook Messenger
Making the top two on the list for most downloaded apps of the decade in Facebook messenger. The app sorta goes along the Facebook social media app in order to use the message functionality since that was removed from Facebook's own app a while back and a separate messenger app was made. Facebook messenger makes the list with 4.4 billion downloads.
3. WhatsApp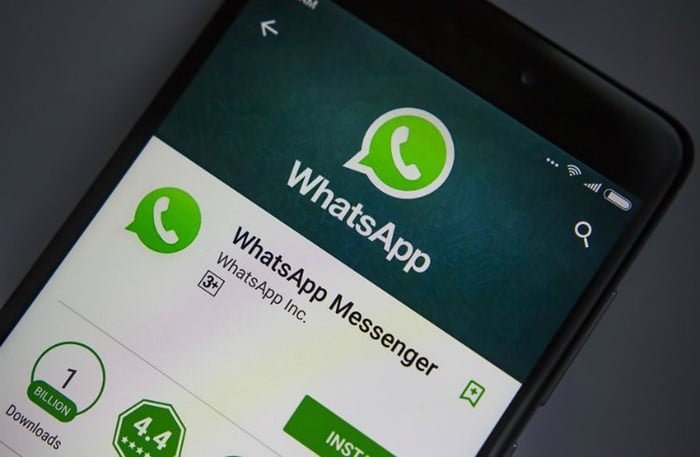 WhatsApp is an encrypted messaging app that was also bought by Facebook in 2014. This seems to be a good year for Facebook. WhatsApp makes the list of the most downloaded apps of the decade with also 4.3 billion downloads.
4. Instagram
Instagram is a photo and video sharing social media platform that was bought by Facebook in 2014. The app makes this list with 4.3 billion downloads over the decade.
5. Snapchat
Snapchat is a photo-messaging app that makes the list of the most downloaded apps of the decade with 1.5 billion downloads. Surprisingly it is the only app to make the top five that is not owned by Facebook.
6. Skype
Everyone is familiar with the video-calling app Skype. This app makes the list with 1.3 billion downloads as well. Skype was bought by Microsoft in 2012 with the company making a lot of changes to the app to keep it competitive in today's market.
7. TikTok
TikTak is a special app to make the list of most downloaded apps of the decade since it is the newest app compared to others. TikTok is owned by a company based in Beijing and the app was launched in 2016 inside China with it expanding outside of China next year in 2017 and it wasn't launched in the US until 2018. Even with the app being so new, it managed to make the list with 1.3 billion downloads.
However, according to App Annie, TikTok received 1.3 billion downloads but there is another app analytics firm, Sensor Tower that places TikTok a higher on the list with 1.5 billion downloads.
8. UC Browser
For most of the people from North America or even Europe, this might seem like an odd addition to the list but it has earned its place on the top 10 list of most downloaded apps with 1.3 billion downloads. UC Browser is owned by Chinese internet giant Alibaba and it is one of the most popular browsers in Asia and even more popular than Google Chrome in some parts of Asia.
9. YouTube
Surprisingly Google didn't have many apps on the list with YouTube being the only app making this top 10 list with 1.3 billion times. As many of you know, YouTube is a video sharing and streaming service owned by Google.
10. Twitter
Twitter was launched way back in 2006. Most of you should already be familiar with this social media app but for those are somehow unaware of Twitter, it is a microblogging social media app that allows its users to share messages that are called "tweets". These tweets are limited to 280 characters for most languages but in some cases the character limit is 140 characters. Media can also be shared in tweets such as photos and videos. Twitter makes the top 10 list with 1 billion downloads.
Read more: Facebook to not use user phone numbers for friend suggestions
Follow INCPAK on Facebook / Twitter / Instagram for updates.