Nissan a japanese automaker unveiled ZEOD ( zero emission on demand racing car), the vehicle could end up being a hybrid model that switches between gas and EV modes (as opposed to a pure electric car).World fastest electric car, which is claimed to reach the speeds of 300 km/h with the electric technology at the Le Mans race .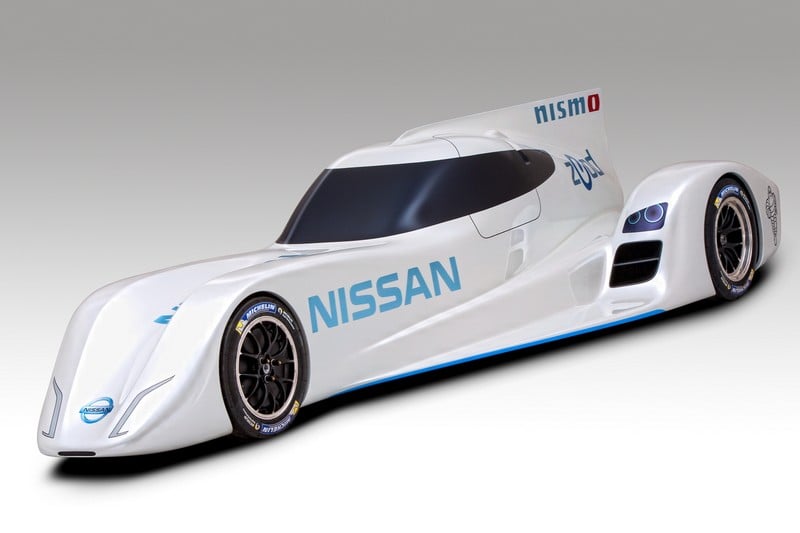 The Nissan ZEOD Rc will utilize the same lithium battery technology as used in Nissan leaf electric hatchback current sold in showrooms, and will form the start of a trial of drivetrain technologies as the company targets eventual overall victory at the French endurance race.Nissan's invitation from the Automobile Club de l'Ouest (ACO) to compete in the 2014 Le Mans 24 Hours was announced by Nissan Chairman and CEO, Carlos Ghosn in Japan in February. The car will compete under the ACO's 'Garage 56' entry.
"Nissan is a leader in electric vehicle technology for the road; now we want to take those lessons learned and utilise that knowledge base in the development of the new race car," said Bowlby.
"This will provide us with significant amounts of data and information to evaluate potential powertrains for future sports car programs and allow us to continue as the leader in zero emissions technology on the road."