Nokia Asha 502 & Nokia Asha 503 two new budget phones revealed by famous Twitter account EVLeaks. EVLeaks has said that the Nokia Pegasus code name bearing handset will be launched as Asha 502 while the Nokia Lanai is to be sold as Asha 503.
Last week, EVLeaks itself said that Nokia is working on eight mobile phones, code named as Bandit, Lanai, Orion, Pegasus, Rivendell, Shorty, Sirius and Bree.
Nokia Asha 502 specification :
 Nokia Asha 502 will feature a poly carbonate design with a 3.2 to 3.5-inch scratch resistant display which is said to be better than that of the Asha 501, though the source is not sure about the screen resolution. It is likely to be slimmer and lighter.
The RAM could be in the range of 128 to 512 MB. The processor is expected to be clocked at 1- 1.2 GHz.
The Asha 502 is said to support 3G connectivity, the feature that was widely missed on the Asha 501. It could sport a 5-megapixel rear camera with the new Nokia Camera app for Asha devices. The site also claims that the device could support dual-SIM.
Nokia Asha 503 specification
Nokia Asha 503 is said to feature a poly carbonate and glass design. The display is likely to be around 3.2 to 3.4-inches. It could be powered by a 1-1.5 GHz processor with a GPU and RAM could be in the range of 128 to 512 MB. The Asha 503 is also likely to be a dual SIM phone with 3G connectivity. Nokia Asha 503 will replace the hardware Back key with a capacitive one and will have its entire front will be covered by a curved glass.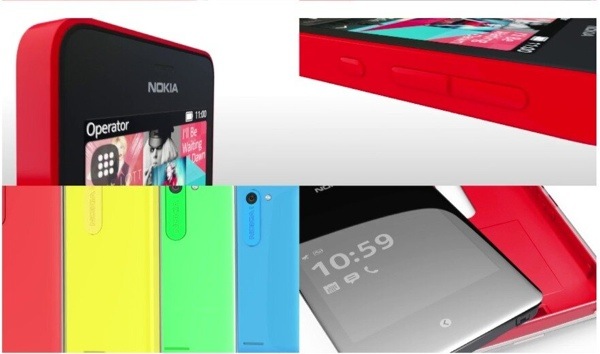 Both devices will feature a new version of the Asha platform and also the Nokia SLAM feature for exchange of multimedia. As of now, there are no details about formal launch of the Asha 502 and Asha 503. However, the pricing that Nokia is able to achieve for the 3G variants considering anything above $100 will touch smartphone territory
Related articles