INCPak Presents Philips Rom for QMobile X800 with Aroma Installer, by Syed Ahmed Ali Shah INCPak Team Member. Philips Rom is Kitkat Os based, with Mod & Tweaks builtin, mentioned below.
March and April 2015 been good for QMobile X800 users they been able to get different roms and expected more Roms to come ahead.
NOTE : Join INCPak Forum on the web you can also access using tapatalk app and get updates, Technical Assistance and Queries are answered there.
Philips Rom for QMobile X800
Philips Rom  ( Mods and Tweaks )
AROMA INSTALLER
Based On KitKat (4.4.2)
Modded UI
Beats Audio(TM)
XClusive Wallpapers App
Pre-Installed Utilities
Loud Audio Output
New Bootlogo
All Sensors Working
Faster Than Ever
Monsterous Battery Backup
Fully Stable
Themed Dialer & In-Call UI
GApps Included
Tweaked Like Hell
Fast & Fluid
Zero Lags
Xposed Supported
Rest you can find out more yourself
Philips Rom For Qmobile Noir X800
Screenshots
Download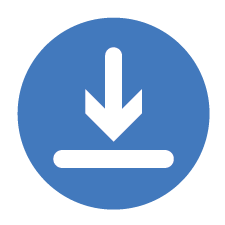 INSTALLATION:
GO TO RECOVERY AND MAKE A COMPLETE BACKUP FIRST.
Download the ROM from above link and copy it to the SD-Card.
Go to custom recovery.
Wipe these in order, Wipe Cache, Wipe Data/Factory Reset, Wipe Dalvik Cache. 
Go to Format Section in Main Menu of Recovery, click Format /system.
Go back to Main Menu and click Install Zip from SD-Card.
Select the ROM you copied into Sd-card.
Wait for it to Install. (3-5 minutes)
After that, Reboot your device.
First bootup takes about 5 minutes, so be patient.
Enjoy Philips Rom for QMobile X800.
Credits :- 
Syed Ahmed Ali Shah             Screenshots + Rom
Farhan Imaan Abro                 Post