The next phone by Pocophone, the POCO X2 is all set to launch next week and will have a 120Hz display according to the company in a Tweet that it made earlier today.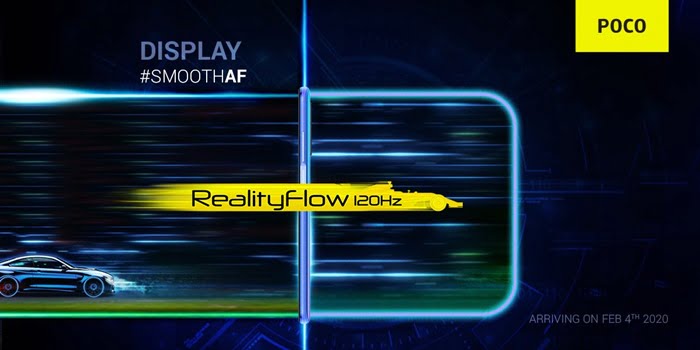 POCO has gradually started to reveal information about the phone ahead of the launch next week on the 4th of February, 2020.
Read more: Oppo smartwatch rumored to have ECG support.
The Tweet POCO made about the new phone confirms the POCO X2 to have a 120Hz display among other flagship specs.
So far the POCO X2 seems to be a rebranded version of the Redmi K30 4G variant that also has a 120Hz display.
According to the teasers the company has released so far, the new POCO X2 is set to have a Qualcomm Snapdragon SoC with liquid cooling, a USB Type-C like its predecessor Pocophone F1 and even holds the 3.5mm audio jack which is slowly disappearing from phones as newer models of smartphones come out.
So far the company seems to be coming out with a new teaser for the phone almost everyday and might just keep doing that until its launch next week on 4 February, 2020.
POCO has recently separated itself from its parent company Xioami and became an independent brand as the company's CEO said that thought it was time for the company to do its own thing and move in its own direction.
Read more: POCO becomes an independent brand separate from Xiaomi.
Follow INCPAK on Facebook / Twitter / Instagram for updates.