All of you having a PTCL 4Mbps or above connection can the PTCL Smart TV app for free. The Smart TV app is available for Android (Playstore), iOS (Appstore) and PC. PC app is not available on the PTCL website but here's the link to the app. To download the PTCL Smart TV app CLICK HERE. Now after downloading the zip file from the link all you need to do is extract it and install the app. Afterwards you need to configure your modem to use the app.
Download Link updated : 13 April, 2018
follow the steps carefully, incase if you are having some issue call 1218 or join INCPak forum we are always there to assist.
Read More : PTCL Smart Tv Channels list 
Points to remember :
You must have a live DSL connection of minimum 4 Mbps speed. It can be copper or fiber based.
Call helpline 1218 first to subscribe Smart TV PC application not web based TV User registration.
After subscription, your DSL downstream rate will increase by 2 Mbps . For example if you have a 4Mbps connection then your DSL downstream rate should be 4+2 = 6144 (6Mbps) .
( Follow screen shots step by step for further setting)
For Copper based user try  VPI (0)  VCI (102) & Fibre users try VPI (0)  VCI (35)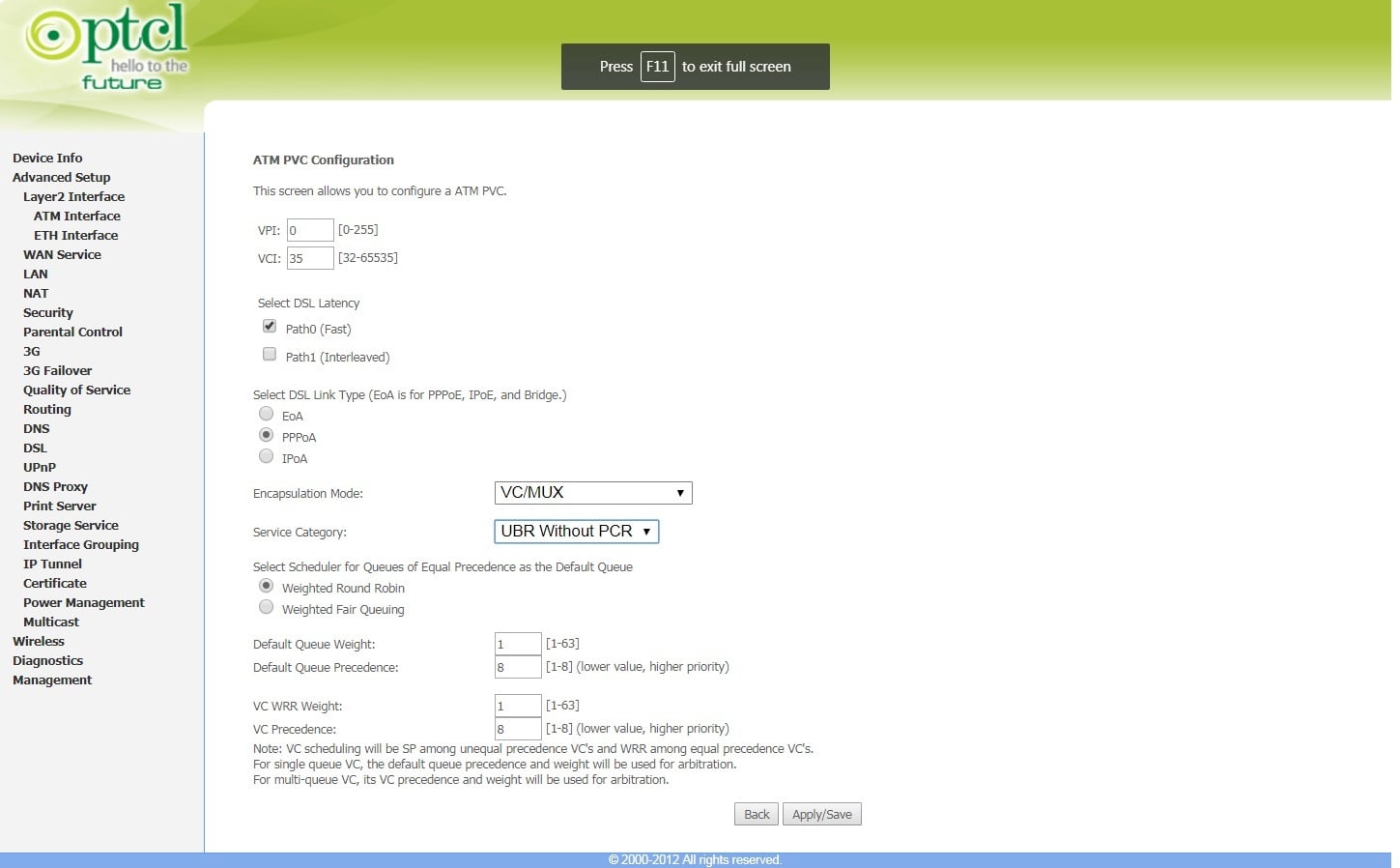 In my case, PTCL Smart TV app started working directly – I didn't had to make any changes in modem settings whereas Ali Gulrez attempted the same but ended up with the black screen instead of live streaming, Fahim shaikh shared this on INCPak Forum on Facebook to help other members before him I thought only Chrome/Firebox plugin extension works now I am able to view PTCL Smart Tv channels while working :) – Faree
Credits :-
Fahim Shaikh,Ali Gulrez, Farhan Imaan Abro – INCPak Team.