PlayerUnkown's Battlegrounds or PUBG is introducing a revamped Sanhok Map with Loot Truck, Decoy Grenades, and so much more in the upcoming PUBG Season 8 on 22 July 2020 on its PC version where as the console variant on the game will get the same on 30 July 2020.
PUBG also posted a video of a teaser of the new Sanhok Map on their YouTube channel showing areas like Cave, Ruins and Quarry which have been reworked.
Complete details of the changes can be found in their patch notes for the new version of the game. However it is clear that a lot of the major points in the map are being reworked.
Read more: PUBG ban in Pakistan will be lifted soon: Waqar Zaka.
Changes on new PUBG Season 8 Sanhok Map:
Bootcamp:
Bootcamp has seen a drastic change and according to PUBG the changes to the location have amplified the risk vs. reward that most players expect out of a hot drop location.
Quarry:
The new PUBG Season 8 Sanhok Map has also seen a big change with larger stone blocks and added bridges to let players across without having to go through or around it.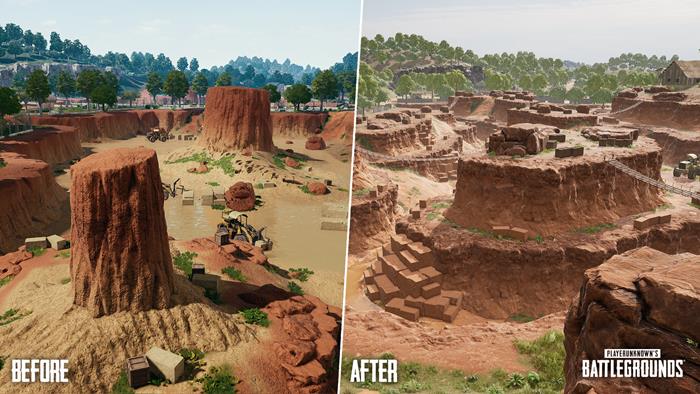 Airfield (formerly Mongnai):
Mongnai has been completely replaced by a new Airfield and they're giving players an incentive to drop on this new location. According to the patch notes, there will be a Motor Glider that will spawn randomly at this location and cannot be found anywhere else on the Sanhok Map.
Getaway (Formerly Docks):
Docks has been replaced by Getaway location with more loot.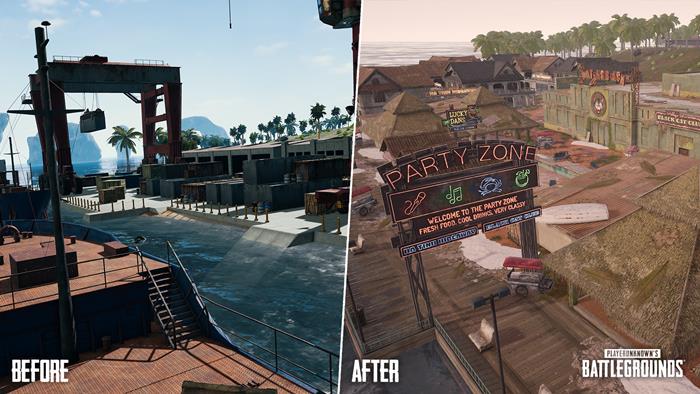 Ruins:
Ruins has been a major rework with new massive structures .
Cave:
Cave is another location that has been reworked on the new PUBG Season 8 Sanhok Map. The location will now have a subterranean temple added.
River:
The game has added more River crossing and even cover for existing crossing that will make it much easier as players used to be fully exposed.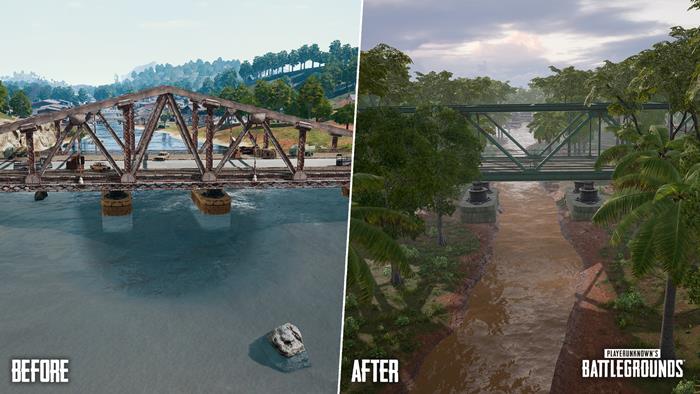 Bhan:
One of the spawn locations Bhan has been completely changed and replaced with houses.
There are several other places that have seen slight changes and complete details are provided in the PUBG version 8.1 patch notes.
New Features in PUBG Season 8 Sanhok Map
Loot Truck: This is a new random vehicle that will spawn and travel through the map. Upon damage, the Loot truck will drop loot crates and when destroyed it when destroyed it will give players high-tier loot.
Decoy Grenades: Added to make a distraction as they will react sounds of gunfire coming from the opposite direction. These will look like ordinary grenades but with a yellow ribbon.
There are several other changes coming to the new PUBG Season 8 apart from the Sanhok Map on 22 July 2020. However, these changes have already been made available on their test servers.
There are several other places that have seen slight changes with a lot more features that are discussed in complete details on their PUBG version 8.1 patch notes.
Read more: PUBG ban in Pakistan – Update from IHC hearing.