INCPAK presents to you an another custom rom for Qmobile Noir i9. Its Noir i9 HTC Sense ROM which is much faster and much smoother than all other ROMs for Qmobile Noir i9 presently. You can find download links and installation instructions for this ROM in this post.
To check the features and screenshots of this ROM kindly refer to its teaser post here:
https://www.incpak.com/tech/qmobile-noir-i9-htc-sense-rom-teaser/
Credits:
Xenon Lacdang for original development of this ROM for MyPhone Agua Rio.
Ali Akber Mustafa (INCPAK admin) for porting this ROM to Qmobile Noir i9.
Farhan Imaan (INCPAK admin) for testing.
Syed Ahmed Ali Shah (INCPAK senior porter) for bug removing help.
Download Links: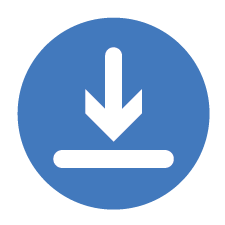 Installation Instructions:
NOTE: Before proceeding keep this in mind that complete backup of your ROM should be made before installing any ROM through custom recovery after rooting the phone. We wont be held responsible for any damage to your phone if it explodes or laughs at you when you install the ROM without following proper instructions.
Root your phone and install custom recovery by following this post here:
https://www.incpak.com/tech/root-qmobile-noir-i9-cwm-recovery/
Make a full backup of your ROM through your custom recovery by turning off your phone and turning it on by pressing VOL UP + VOL DOWN + POWER button all 3 at the same time. Then you will get an option for going into recovery by pressing VOL UP key. Make complete backup when you successfully enter into recovery mode.
Go into recovery mode and go into WIPE option and press WIPE ALL . Then press WIPE DALVIK CACHE.
Now go back to main menu of recovery and press INSTALL ZIP . Now select INSTALL ZIP FROM SD CARD and find your ZIP from your sdcard and install it.
Reboot your phone and install your new ROM :)
Setup Viper4AndroidFX Engine:
After you boot into your new ROM open the Viper4AndroidFX app
It will ask you to install drivers click yes and select Super Mode
Now restart your phone and open the app again
Check the enable buttons for V4SpeakerFX in phone speaker and V4AFX in Headset and also Enable the Firequalizer in both
Now when you use your music app go to sound effects and select Viper4AndroidFX as default.
Enjoy the new awesome sound on your phone.
Known Bugs:
Single SIM support only
Storage info is completely incorrect as it shows 16gb storage which is false
In messaging app you may experience text limit reached problem when typing a long text. Solution to this problem is to install a 3rd party messaging app like Handcent SMS that is one of the best messaging app for android. You can download Handcent SMS from google play from here:
https://play.google.com/store/apps/details?id=com.handcent.nextsms&hl=en
Camera app may show you 6MP only when the preview size is selected as full screen.. If you switch preview size to 4:3 then you will get the 8MP option back.. But as far as our experience 6MP also gives same quality but bigger resolution pic than 8MP option.
If you experience anymore bugs kindly report to us for its solution.