So we are at last here with the first custom rom for Qmobile Noir i9 MIUI v5 . Download links and installation instructions are available on this post. Teaser post was already posted few days back in which you can check all the features and screenshots for this MIUI v5 custom rom.. The best thing about this ROM are the Official OTA updates  are available from MIUI on this ROM.
You can find the teaser post of this ROM for features and screenshots here:
http://www.incpak.com/tech/qmobile-noir-i9-miui-v5-custom-rom-teaser/
Credits:
Download Links: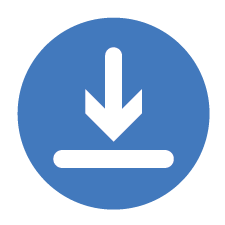 Installation Instructions:
NOTE: Before proceeding keep this in mind that complete backup of your ROM should be made before installing any ROM through custom recovery after rooting the phone. We wont be held responsible for any damage to your phone if it explodes or laughs at you when you install the ROM without following proper instructions.

Root your phone and install custom recovery by following this post here:
http://www.incpak.com/tech/root-qmobile-noir-i9-cwm-recovery/
Make a full backup of your ROM through your custom recovery by turning off your phone and turning it on by pressing VOL UP + VOL DOWN + POWER button all 3 at the same time. Then you will get an option for going into recovery by pressing VOL UP key. Make complete backup when you successfully enter into recovery mode.
Go into recovery mode and go into WIPE option and press WIPE ALL . Then press WIPE DALVIK CACHE.
Now go back to main menu of recovery and press INSTALL ZIP . Now select INSTALL ZIP FROM SD CARD and find your ZIP from your sdcard and install it.
Reboot your phone and install your new ROM :)
Known Bugs:
Uptil now thankfully there are no bugs found what so ever by us.. If you find any while using the ROM do report them to us so we may work on it :)
Get real time update about this post categories directly on your device, subscribe now.