Good to have Kitkat version of QMobile Nor i9, now those of you bought the phone with Jelly Bean can easily switch onto Kitkat, (No ROOT required). Special Thanks to Sir Syed Ahmed Ali Shah ( Senior INCPak Team Member ) for Providing this Stock Backup.
Here's a link to Flashable Jelly Bean 4.2 Stock Rom :- https://www.incpak.com/tech/qmobile-noir-i9-stock-4-2-flashable-rom/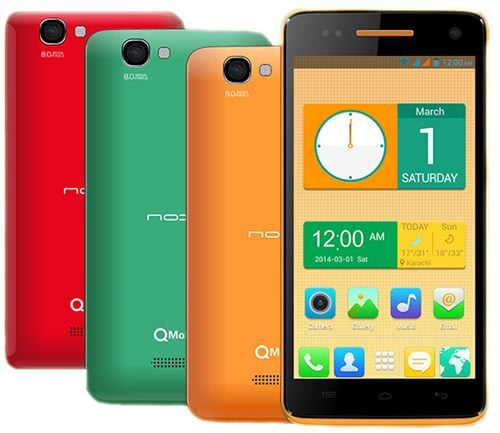 WARNING: The installation procedure is a lot different and a lot riskier. It can cause you a DEAD DEVICE. So please, only those of you who are willing to take the risk, shall continue. It is hereby made know to everyone that Neither me nor any other member of TEAM shall be held liable for the damage caused by following this procedure. THIS IS REALLY DANGEROUS. One wrong move and you'll end up with a dead device unless you follow exactly. 
REQUIREMENTS:
The

files

from

the links

given below.
QMobile Noir i9 with USB Cable.
A Computer with stable Windows 7 and Anti-Virus Turned Off.
Some Courage to do this.
DOWNLOAD LINKS:
Scatter file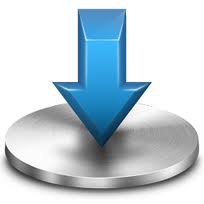 http://www.megafileupload.com/en/file/568809/MT6582-Android-scatter-txt.html
Qmobile Noir i9 kitkat Stock Rom
Download Stock Kitkat Rom
http://www.mediafire.com/download/586mi77d8fnacq9/QMobile-i9_140808_ForFlashtoolFromReadBack_140924-111454.7z
 Drivers for Windows. (MEGA link)
 SP Flash Tool (MEGA link)
INSTALLATION PROCEDURE:
This process is dangerous and might be permanent. So Proceed at your own risk. Follow below to install KitKat on QMobile Noir i9.
MAKE A BACKUP OF YOUR STOCK ROM with MTK Droid Tools first…. MUST
Download all

the four files from the above given links

on your Computer

with

Windows 7

.
Extract the Drivers-MT65xxPreloader.zip file onto desktop or someplace convenient to access.
Double click on InstallDriver.exe to install the drivers for QMobile Noir i9.
When the driver Installation is completed, Extract QMobile-i9_140808_ForFlashtoolFromReadBack_140924-111454.7z onto desktop
Place the MT6582_Android_scatter.txt file in extracted QMobile-i9_140808_ForFlashtoolFromReadBack_140924-111454  folder.
Now Extract SP FLASH TOOL.zip onto desktop.
Open SP FLASH TOOL folder and then open flash_tool.exe.
Once Flash Tool is opened click on Scatter-loading button on the right side of the flash tool.
Now browse to QMobile-i9_140808_ForFlashtoolFromReadBack_140924-111454 folder which we extract earlier onto desktop.
Then select MT6582_Android_scatter.txt and click Open
After doing above step properly, change Download Only to

Firmware Upgrade

. After selecting Firmware Upgrade, click on the Download button WITHOUT TOUCHING ANYTHING ELSE.
After clicking the Download button, REMOVE battery from your QMobile Noir i9 and Connect it with PC. (Remember: Connect it without battery).
If drivers are properly installed, the procedure will start immediately.
It will take about 5-6 minutes to complete. Be patient. DO NOT DISCONNECT THE DEVICE AT ANY COST.
When the procedure is complete, there will be a Green TICK indicating the completion of the flashing procedure.
Now, DISCONNECT your QMobile Noir i9 and INSERT BATTERY inside and Power it up.
The first boot will take about 3-5 mintues so be patient.
Enjoy KitKat on your QMobile Noir i9.
The rooting procedure of KitKat on your QMobile Noir i9 will be provided later.
CREDITS:
Ali Jee – For finding this procedure.
Syed Ahmed Ali Shah – For Stock Backup.
QMobile – For introducing kitkat phones.
Farhan Imaan – For providing us a Platform
All INCPak TEAM
INCPak Team is determined to deliver you the best, we are encouraging  Youth to share and Interact, make the possibilities to enhance in the Technology specially Android field. Join us on the Facebook " INCPak Fourm "  https://fb.com/groups/incpakforum ,  we are 24/7 there to assist you and help you out :)