INCPAK brings you another big news for all the people out there, and we are again the first one to unveil this news to you. Qmobile Noir Z8 & Z8 Plus Rooted Successfully by INCPAK member Naveed Saleem. Yes the newly released phone from Qmobile is already rooted & Custom recovery installed by us now.
INCPak always been one of the leading Android Tech site from Pakistan, which has delivered what it promised, tons of Roms, Root Methods, Recoveries and lot more this time Naveed Saleem came up with QMobile Noir Z8 Root Method and Custom Recovery.
QMobile Noir Z8 –

ROMS AHEAD

!!!!!!  
Yes you heard me right  Naveed Saleem will be trying to port roms for this beast soon. So stay tuned.
Root Method
The root script for Qualcom Chip is used using the method provided by www.wikoandco.com in their post.
Steps:
1. Download and Install the USB drivers first for your Noir Z8 or Z8 Plus.
2. Enable USB debugging in your phone from Settings > Developer Options.
3. Download the Auto root script from here and extract it in a folder on your PC.
Download Link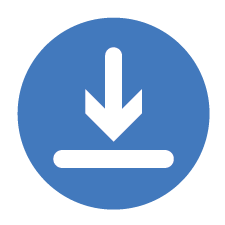 4. Connect your phone through USB cable.
5. Browse to the folder where you extracted the Auto root script and run the "Root Wiko Ridge.BAT" file.
6. Press any key to continue
7. Follow the on screen instructions and your phone will reboot automatically and after it reboots you will have a Rooted Qmobile Noir Z8/Z8Plus
TeamWin Recovery
Teamwin recovery is same as the clockworkmod recovery. It is just different in interfacing as the teamwin project is based on touchscreen so you no longer need to use the recovery through volume buttons. But yes the clockwordmod backups doesnt work on teamwin and same teamwin backups dont work on clockwordmod.
Steps:
1. Download and install flashify from playstore.
2. Download recovery zip from here and extract it on your PC.
Z8 Recovery
Z8 Plus Recovery
3. Place the file into your phone's SD card.
4. Run flashify and recovery update option.
5. Select recovery.img from your SD card and your phone will be updated with a new recovery.
6. Method is tested so dont worry it wont brick your phone.
Even after all this if you are unable to do achieve just hook up on  INCPak Forum we are right there.
Credit List – Thanks to :- 
Credits : Bootloader Unlock By Naveed Saleem – INCPak Team member
Credits :Nagalun @ XDA
Root credits : Manos78 @XDA and Chuppito @ XDA
Test Credits : Castleofglass @ XDA