So finally Ubaid Ur Rehman Khan INCPak Admin rooted Qmobile Noir i9 successfully, This smartphone appears to be little more difficult to Root as compared to previous Q Quad family smarties.
Qmobile Noir i9 was rooted using  Root Genius 1.9.3 version which you can download from the link below.
Root Genius
Download
Root Procedure
Kindly follow all the steps one by one, be patient and pay full attention.
– Activate USB debugging
– Download and install android adb drivers.
– Download the Root Genius from here to your PC
– Start the 'root genius' and root the phone …
– Install SuperSU(from playstore)
– Reboot phone
– Start SuperSU -> the SU Binary will get to update (method -> normal)
Note: To Check your Qmobile Noir i9 is rooted, download any Root Checker from Google Play store.
Once you get this screen on your Qmobile Noir i9 , that means your phone is Rooted and ready for CWM Recovery
Now the second part starts , you need to make a full backup of your Stock Rom by using MTK Droid Tools  ( NEVER MISS THIS )
Download MTK Droid Tools 2.5.3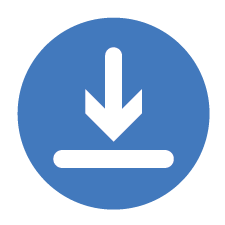 MTK Droid Tools 2.5.3  , from where you have to make the Backup of your Stock Rom before you proceed to experiment on your smartphone.
It will take time, be patient and stay calm because everything takes time so does this backup !
once you get done with the Backup it will be in your MTKDroid Tools folder
Installing Custom recovery  Run the CWM Magic
Follow the instructions on screen At points during the process, you'll see SuperSU pop-ups asking for permission. Allow them.
The entire process takes several minutes, wait for it to finish.
It will then boot you into your new recovery.
Full credit for this tool goes to Yuweng who created the auto tool, and Carliv who created the recovery that made it so easy to port to new devices, Napster who shared his touch source with Carliv, and of course the original creator of CWM – Kouch.
 http://ge.tt/1LiUibJ1?c
For the technical assistance kindly join INCPak Forum where we discuss and sort the issues, moderators and members all are helpful and Keep Supporting INCPak :)
Stay Happy and Stay Blessed !
Credits :-  INCPak Team.