KARACHI: Stormfiber updates about the outage due to multiple cuts on their metro ring connecting to DHA and P.E.C.H.S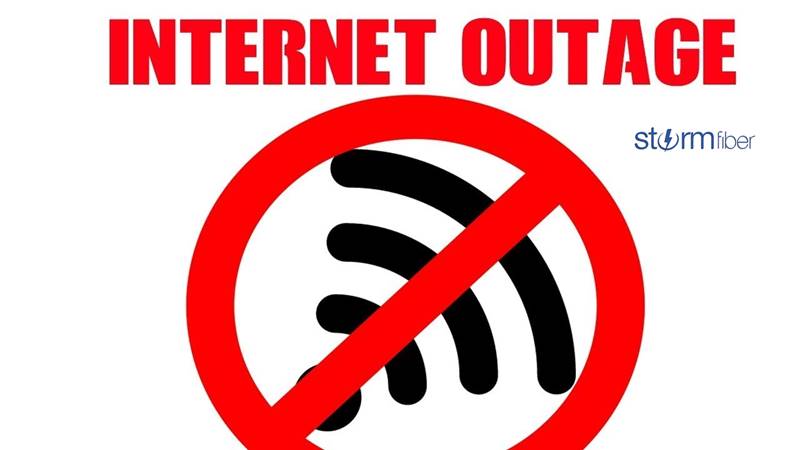 "There have been cuts observed on our metro segment connecting DHA and P.E.C.H.S karachi as a result of uncheduled work by KWSB. due to these cuts, our customers served from our pops in DHA and P.E.C.H.S Karachi may be experiencing outage. Our teams have identified the fault and teams are on ground to carry out repairs." the notification said.
"Our teams will be repairing one ring segment and restore the services within next 2 hours. The second segment will be repaired before Sehri to restore reducdancy to this part of our network."
"Customers in other locations including Clifton, North Nazimabad, Gulshan, F.B Area, North Karachi, Nazimabad, Garden, Gulistan-e-Johar and other parts of Karachi are on different ring segments and are not affected by this outage."
"A number of trucks of our call center mapped from PTCL are also affected as PTCLs network is also down due to this cut and their is also on ground to carry out repairs. This is causing calls routed over the PTCL mapped 111-1-78676 numbers to keep dropping. we are in touch with PTCL to have this 111 mapping service restored." Stromfiber continued in their notification.
Read More: Honda Atlas manufacturing plant shuts down due to COVID-19
Also Read: Realme 6i Price in Pakistan makes it a mid-range killer
Follow INCPAK on Facebook / Twitter / Instagram for updates.