This post discusses the top 10 best LED TV brands in Pakistan in 2022 as there are several companies operating in the country and their products are almost similar that leaves customers confused on making a final decision while purchasing the product.
Most of LED TV brands operating in Pakistan are Chinese, including Changhong Ruba, Haier, EcoStar, and TCL. However, these companies are manufacturing their LED TVs in Pakistan and there are other options available as well, including Samsung, Sony or LG. Meanwhile, there are a not many Pakistani brands making televisions except Orient, Multynet and a few other smaller brands.
These companies usually make up the top 10 best LED TV brands in Pakistan in 2022 as they are offering quality products with competitive prices and include several feature. However, this makes decision for end consumer difficult as there is not much difference between the products.
Top 10 Best Smart Android LED TV Brands in Pakistan
In this article we will discuss the top 10 brands making Smart Android LED TVs in Pakistan in order to help you make a purchase if you are planning to get a brand new television. This decision will mostly be made on the quality of the product but also the company's Customer Support and After Sales Service.
It is pertinent to mention that we will discuss which brands are best when it comes to simple LED TVs as mostly people opt for these because other display technologies like QLED, OLED or MiniLED are usually out of reach of many people.
1. Samsung
Samsung LED TVs are among the best-selling televisions in Pakistan because of their quality and use of the latest features like Wi-Fi, USB Ports, HDMI Ports, and compatibility with latest streaming services like Netflix, Amazon Prime, and YouTube. Furthermore, Samsung offers one of the best Android Smart TVs in Pakistan
The company makes different types of TVs in Pakistan with different price ranges so there is something for everyone. Samsung has LED TVs that support HD (720p), Full HD (1080p) and 4K (UHD) resolution depending on your budget and the company offers some of the best displays you can find in the country.
Having personally compared LED TVs from Samsung to other brands, the company has one of the best color outputs and displays do not have uniformity issues either, while many Chinese brands have this problem. However, there will be some form of light bleeding in these TVs, but will be negligible and hardly noticeable by the end user.
In terms of customer support and after sales service, the company covers any types of manufacturing defects and problems that arise over time with the television except those caused by short-circuits or electricity issues, which is a common problem in Pakistan.
2. Sony
Just like Samsung, Sony is also among the top brands making Smart Android LED TVs in Pakistan because of the outstanding quality, vibrant displays, and good after sales support as well. Sony is making some of the best televisions in the country that offer multiple new features, including good quality speakers.
Sony LED TVs are available in multiple sizes at different price points for everyone. However, Sony TVs are a little bit more expensive than local or Chinese companies so you will need to sacrifice on the size of the display if you plan to go for one of these televisions.
3. LG
LG is also among the top 10 best LED TV brands in Pakistan because of their quality displays and good customer support compared to other players in the industry. LG LED TVs provide some of the best colors and the company offers various kinds of TVs in Pakistan.
This brand manufactures everything from OLED TVs, NanoCell TVs to simple LED TVs with 720p (HD), 1080p (FullHD), 4K (UHD) and 8K UHD Displays.
4. Orient
Orient is making some good quality LED TVs in Pakistan and has made some record-breaking sales in the country as well. Many people think that Pakistani companies are not up to the mark when it comes to quality but that isn't true when it comes to Orient as I have personally used an Orient LED TV and the quality surpasses what is being offered by other similarly priced brands like Haier, Changhong Ruba and EcoStar.
Even for simple LED TVs, Orient offers TV which produce deep blacks and vibrant colors with next to zero light bleeding issues that are common with these types of displays. Their TVs are also equipped with the latest features like Android OS, Wi-Fi, and more.
Unlike other brands, Orient is only making LED TVs in a handful of sizes, including 32-inches, 40-inches, 43-inches, 50-inches, 55-inches, and 58-inches. The 32-inch TVs are 720p (HD), while those with displays from 40-inches to 43-inches have 1080p (FullHD) resolution and 50-inches and above are UHD or 4K Displays.
Orient makes simple TVs as well as Smart Android LED TVs in Pakistan. The company provides option to buy simple variant for its 32-inch and 40-inch models, while the rest are all Android Smart TVs.
5. EcoStar
EcoStar has been making LED TVs for some time now and the company falls under the list of best brands making LED TVs in Pakistan. The company makes quality products that exhibit vibrant color reproduction and clear sound. The company also provides some of the best after sales support in the country.
The brand offers different types of displays, including 720p, 1080p, and 4K with different sizes at different price points so you will be able to find something in your budget. The company is amongst brands making the best Android Smart TV in Pakistan.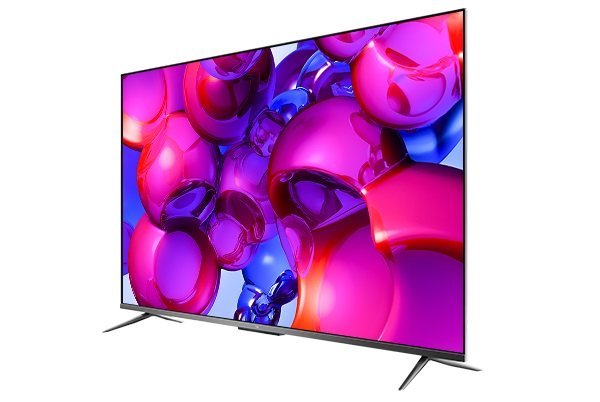 6. Haier
Haier is also amongst the top 10 LED TV brands in Pakistan offering a number of Android Smart TVs with the latest features, including AI, Screen Mirroring, and more. However, the company stands out for its after sales support as it offers panel replacement warranty in case of shorts.
Furthermore, Haier is the only company currently offering free home services for 1 year under warranty for its LED TVs as you would need to take your TV to service center in case of other brands, which can be a hassle. Moreover, Haier has also brought another brand to the country by the name of Candy, which offers almost similar LED TVs but with a cheaper price tag.
The company has made a name for itself on making the some of the best Android Smart TVs in Pakistan.
7. Toshiba
Most people don't know but Toshiba LED TVs are officially available in Pakistan and the brand is usually overlooked while buying a TV. Toshiba being a Japanese brand offers one of the best experiences when it comes to LED TVs with vibrant colors and rich deep blacks.
However, it bears mentioning that Toshiba is only providing Android TVs in Pakistan.
8. Changhong Ruba
Changhong Ruba is basically the same as Haier when it comes to color and quality of the displays being offered in their LED TVs in Pakistan. However, Changhong Ruba lacks when it comes to their customer support and after sales service as it does not offer home service for LED TVs like Haier. It means that you will need to take your LED TV to the service center if something goes wrong and claim the warranty.
Changhong Ruba makes some of the top Android TVs in Pakistan. However, there are also simple TV options available in the 32-inch range of its televisions.
9. HiSense
HiSense also deserves a place on the list of top 10 best LED TV Brands in Pakistan as the company produces good quality Smart Android TVs with good color reproduction and sound system. HiSense LED TVs have become very popular across the country and these are available at almost all major electronic / home appliances shops in the country.
10. TCL
TCL LED TVs are one of the best-selling TVs in Pakistan for their performance and quality. The company offers a range of products when it comes to TVs, including TV LED, QLEDs, and MiniLED options which are available in either 720p, 1080p, or 4K UHD depending on the model. The company is known to produce some of the best Android TVs in Pakistan.
Thinking of buying a new air conditioner in this summer heat? Check out our post on the Top 5 Best Inverter AC Brands in Pakistan | 2022.
Follow INCPAK on Facebook / Twitter / Instagram for updates.