In this article, we have compiled a list of the 'Top Best 10 Online Shopping Sites in Pakistan' since more people are now moving towards this trend to buy anything from designer clothes to electronics such as home appliances or smartphones.
The COVID-19 pandemic has also made online shopping gain more popularity in Pakistan as it allowed people to get what they need from the comfort of their own homes and avoid public contact entirely.
Read more: Top 5 Best UPS Inverter Price in Pakistan 2021.
What is Online Shopping?
Online shopping is a form of electronic commerce (e-commerce) which allows the consumer to buy goods directly from the seller over the Internet using the web-browser and smartphone apps.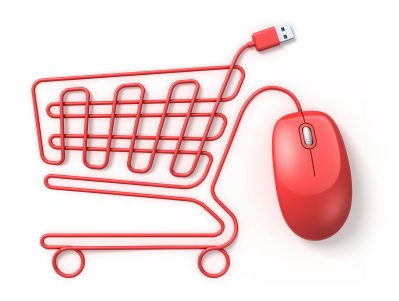 These days you can get almost anything from online shipping since major brands are now selling products directly to consumers over the internet. These include men's or women's designer clothes, footwear, smartphones, home appliances and even grocery items and medicines.
Consumers can always directly check the brand's website for online shopping or visit any of the major online market places where several sellers and brands can be found on a single online shopping site in Pakistan.
Top 10 Best Online Shopping Sites in Pakistan
In this article, we will discuss the 'Top 10 Best Online Shopping Sites in Pakistan' that you can use to make purchases.
Daraz.pk is one of the most popular online shopping site in Pakistan. However, it bears mentioning that this isn't a product brand itself but rather a market place where different sellers sign up and post products for sale.
You can find almost anything on Daraz.pk since the website has a large catalog of products being offered by different sellers, including, clothing, footwear, home appliances, smartphones, accessories, toys, auto parts, gift vouchers for different brands and much more.
This online shopping site also offers several payment options, including cash on delivery, credit card, debit card, bank transfer, EasyPaisa, JazzCash and more. It is also worth mentioning that Daraz.pk has an excellent warranty service with 7-Days 'Return Policy' in case a product is faulty or broken.
Yayvo.pk is similar to Daraz.pk but offers a smaller catalog of products. It is worth mentioning that Yayvo.pk is owned by TCS Express, which is a Pakistan courier and logistics company.
Goto.com.pk is among the top online shopping sites in Pakistan offering wide range of products from clothing, electronics to even grocery items in one place. The business model is similar to Daraz.pk and Yayvo.pk.
allmytech.pk (AMT) is an online shopping site in Pakistan that focuses on electronics, especially smartphones, computers and video games along with accessories to these devices. Unlike the previous websites mentioned in the list, AMT does not sell clothing or any other types of items and it is purely an electronics e-commerce store.
HomeShopping.pk is also a market where different sellers sign up and offer their products. You can find items from clothing, medicines to electronics and even grocery.
This is a online shopping site for electronics, including home appliances, computers, smartphones, cameras and laptops. Shophive.com also offers paid software and accessories for smartphones and laptops as well.
This is a computer store where you can buy PCs, laptops, tablets and their parts and accessories online in Pakistan. Galaxy.pk also has physical stores in Karachi and Lahore.
GTStore.pk is another online computer store similar to Galaxy Computers where you can find PCs, laptops and everything computer related, including accessories like keyboards and mice, printers and cameras as well.
DatBikerDude is excellent website for online shopping in Pakistan when it comes to auto parts or more specifically bike or motorcycle parts and accessories.
iShopping.pk is another market place offering different products like clothing, jewelry and electronics. However, the website's main focus is electronics especially smartphones and laptops.
How buying goods over the Internet takes place in Pakistan?
The most popular method that is Cash on Delivery (COD) facility or money transfer as most of the population does not have credit cards. This is taken from the initial models of call-to-order shopping, which allows people to call and place orders and pay cash on delivery. The concept of online shopping through the website, take the old model just one step further, where people can order by a click of a button..
However, there are more and more websites now accepting debit cards, EasyPaisa and JazzCash payments as well.
People usually buy electronic items such as cell phones, computers, tablet PC's and computer accessories, laptops from online stores and with the rapid increase in the trend of online shopping, a bright future of eCommerce and online marketing can be expected in Pakistan which can improve the economy of Pakistan.
Visit INCPak Forum on Facebook for technical discussion and new deals.
This was our list for 'Top 10 Best Online Shopping Sites in Pakistan' but if you have another website in mind, please feel free to leave the name down in the comment section.
Read more: Top 5 Best Inverter AC Brands in Pakistan.