What you will find below is Top 15 Android apps you must have in your smartphone. We understand that we won't get every single app that crosses our path but we hope to filter things a bit and pass them along to you.

ES File Explorer:
ES File Explorer is a free, full-featured file and application manager. It provides access to pictures, music, video, documents, and other files on both your Android devices and your computers.
Features :
File Manager, Application Manager, Remote File Manager, Built-in ZIP and RAR, Built-in viewers and players for various file types, Shows thumbnails for APKs and images, Text viewers and editors, Access your home PC via WiFi with SMB, Manage files on FTP, FTPS, SFTP, and WebDAV servers,  Bluetooth file browser,Kill tasks with a single click, Root Explorer, ES File Explorer is an enhanced cloud storage client it can save photos, videos, and other files to your internet drives and share them with others. Read more

Officesuite Pro:
The world's No. 1 mobile office today.
Create, view and edit Microsoft Word, Excel and PowerPoint files and attachments and view PDF files on your Android based device with a single complete feature-rich mobile office solution.
Text formats – Microsoft Office 97 to 2010 text documents –DOC, DOCX, DOCM, RTF, TXT, LOG
Spreadsheets – Microsoft Office 97 to 2010 spreadsheets –XLS, XLSX, XLSM, CSV
Presentations – Microsoft Office 97 to 2010 presentations –PPT, PPTX, PPS, PPSX, PPTM, PPSM
Other formats – PDF, EML, ZIP

Flipboard Your News Magazine:
Millions of people use Flipboard to read and collect the news they care about, curating their favorite stories into their own magazines on any topic imaginable. Now magazines created by our readers, from Bionic City to Recipe Sift, can be shared and enjoyed on the Web by anyone, anywhere.
With news and social networks all in one place, it's easy to quickly catch up on the news you care about. Search for anything,  Connect Flipboard to up to 12 social networks, streamlining your reading and activities like commenting, liking and sharing. Services include Twitter, Facebook, Instagram, Google+, YouTube, Google Reader, LinkedIn, Flickr, 500px, Sina Weibo and Renren and much more.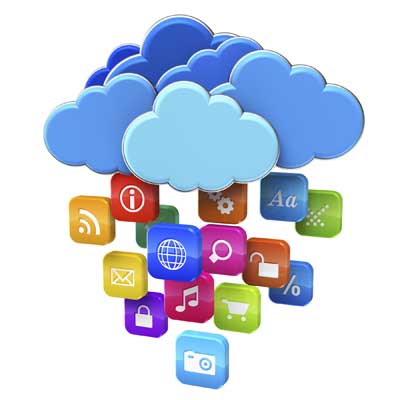 Cloud Storage apps:
There are lot of  Cloud storage apps but best are  Dropbox, Skydrive, Google Drive & Box.
Box: users can sign up for personal accounts starting at 10 GB of free storage. Users have the ability to share files and folders with other Box users and create links to share externally.
Dropbox: Dropbox gives users 2 GB of free cloud storage Users can flip through photo albums, edit and share important documents, and email attachments straight from Dropbox.
Google Drive: Google Drive gives users 15GB of free cloud storage, With Drive, users can access photos, documents, videos and other important files.

Skydrive: SkyDrive gives users 7GB of free cloud storage.Easily manage your files, share files and photos, or view recently used documents. Upload photos and videos from your phone to SkyDrive.

MX Player:
MX Video Player is mainly meant to play videos, and it does that very well. If configured properly, it can also play music files. However, the app is not meant to organize your music library.
MX Video Player supports a wide array of codecs. And, they're not only supported as software codecs – there is the "H/W+" decoder. What that means is you can use hardware decoding on your videos, even if hardware decoding support isn't available for that format on your device. What it means (in plain English): you get the same performance and battery life here as when you use your default video player.

Viber:
Viber offers a free, no-strings-attached service that lets you send texts and share both photos and videos with friends and family. You can also make high-quality VoIP calls using 3G, 4G or Wi-Fi via your existing mobile number. Plus, Viber automatically syncs with your contacts and knows which of your friends have Viber, making it easy to stay in touch on the cheap.
Supports iOS, Android, Blackberry, Nokia/Symbian, and Windows Phone
Free
Voip calling
Text chat
Group chat
Location sharing
Picture sharing
Message popups (Android only)

Whatsapp:
WhatsApp Messenger is a cross-platform mobile messaging app which allows you to exchange messages without having to pay for SMS.
Supports iOS, Android, Blackberry, Nokia/Symbian, and Windows Phone
$0.99 (iOS), free 7 month trial, then $0.99 pr year (Android)
Text chat
Group chat
Status messages
Voice messages
Broadcast messages
File transfers/MMS (images, video and audio)
Sharing location
Skype:
Wherever you are, wherever they are – Skype keeps you together.With over 250 million people using Skype, you're bound to bump into someone you know.
Talk with your fingers – No matter where you are, your friends are always at your fingertips with free instant messaging.
Call your world from Skype – Talk to your heart's content with free voice and video calls to all your friends and family on Skype.
Share your favourite snaps – Got a favourite photo to share? Send it over Skype to friends and family and you won't have to worry about email size limits or expensive MMS charges.
Chat with anyone, anywhere – Skype's available on smartphones, tablets, PCs, Macs, and even TVs. Whatever device your friends or family use, Skype just works. Simple.
Video messaging
All-In-One Toolbox (21+ Tools):
All-In-One Toolbox provides comprehensive system optimizing techniques, including real-time memory info, one click memory quick boosting, task killer, cache cleaner, history cleaner, and SD file manager etc. It embraces all factors that matter to device performance, and helps to optimize your device to run at optimum speed.
Camera FV-5:
Camera FV-5 is a professional camera application for mobile devices, that puts DSLR-like manual controls in your fingertips.with this camera application you can capture the best raw photographs so that you can post-process them later and get stunning results. The only limit is your imagination and creativity!
Sygic: GPS Navigation & Maps:
THE MOST DOWNLOADED OFFLINE NAVIGATION APP IN THE WORLD! . High quality TomTom maps stored on your Android (no internet connection needed!) together with a robust set of navigation features help you drive with confidence.

Pixlr Express:
Pixlr Express is a fun and free photo editor that lets you quickly crop, re-size, and fix any picture, remove red-eye, and whiten teeth. Then choose from more than 600 effects, overlays, and borders to personalize any image—all for free. From the makers of Pixlr-o-matic, Pixlr Express will make you look like a pro, even if you've never edited a photo before.
Swiftkey:
SWIFTKEY  The mind-reading keyboard. Swiftkey makes touchscreen typing faster, easier and more personalized, smart & learning & swiftkey cloud: connected & seamless across devices.

Greenify *ROOT: Renew my Phone:
Greenify help you identify and put the misbehaving apps into hibernation when you are not using them, to stop them from lagging your device and leeching the battery, in an unique way! They can do nothing without explicit launch by you or other apps, while still preserving full functionality when running in foreground, similar to iOS apps!

Adobe Flash Player :
With Flash Player installed on your Android phone. you can bring the full web to your Android device. You can enjoy videos, apps, flash games directly on our android smartphones or tablets. Adobe Flash Player for Android makes it possible to access rich web content on your phone the same way as you do on your desktop computer.