In this article, we discuss the 'Top 5 Best Inverter AC Brands in Pakistan' since summer 2022 is in full swing and many people are looking to purchase a reliable air conditioner to escape this scorching heat.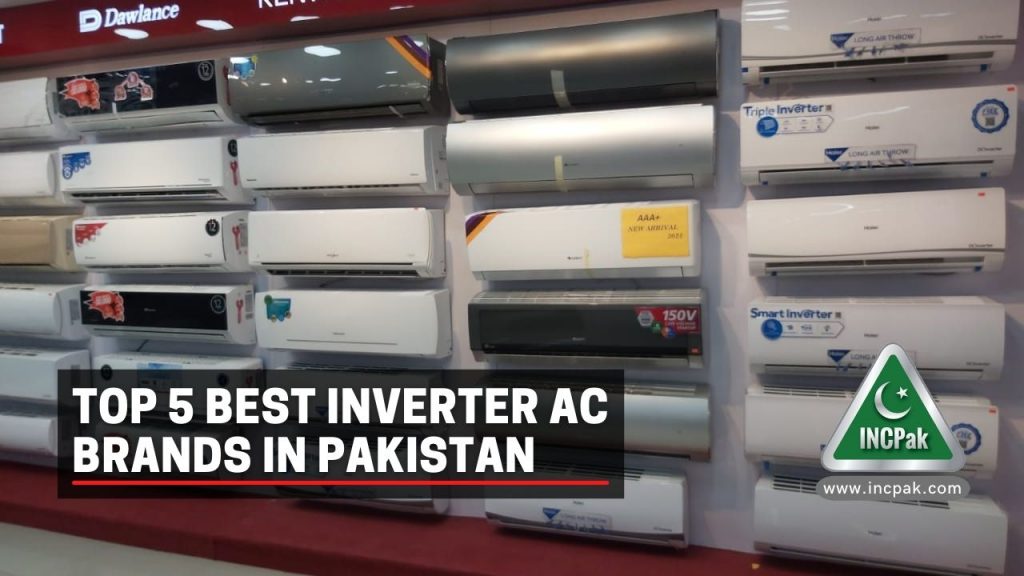 There are several inverter AC brands in Pakistan, including some big names like LG, Samsung, Orient, Dawlance, Haier and Gree but also some newer brands like Changhong Ruba and Homage.
However, it is always difficult to decide which brand to get when purchasing an air conditioner since all of them use the latest technology to attract customers but they do have their own pros and cons as well.
Top 5 Best Inverter AC Brands in Pakistan | 2022
Here we will discuss about the best inverter AC brands in Pakistan with their pros and cons so our readers can make a better decision when purchasing the more reliable air conditioner for their use during the summer.
1. Haier Inverter AC
Haier Inverter AC is among our top choice because of their energy efficiency, performance and features. However, these are not the main reasons why we chose Haier as the number one brand for Inverter ACs in the country.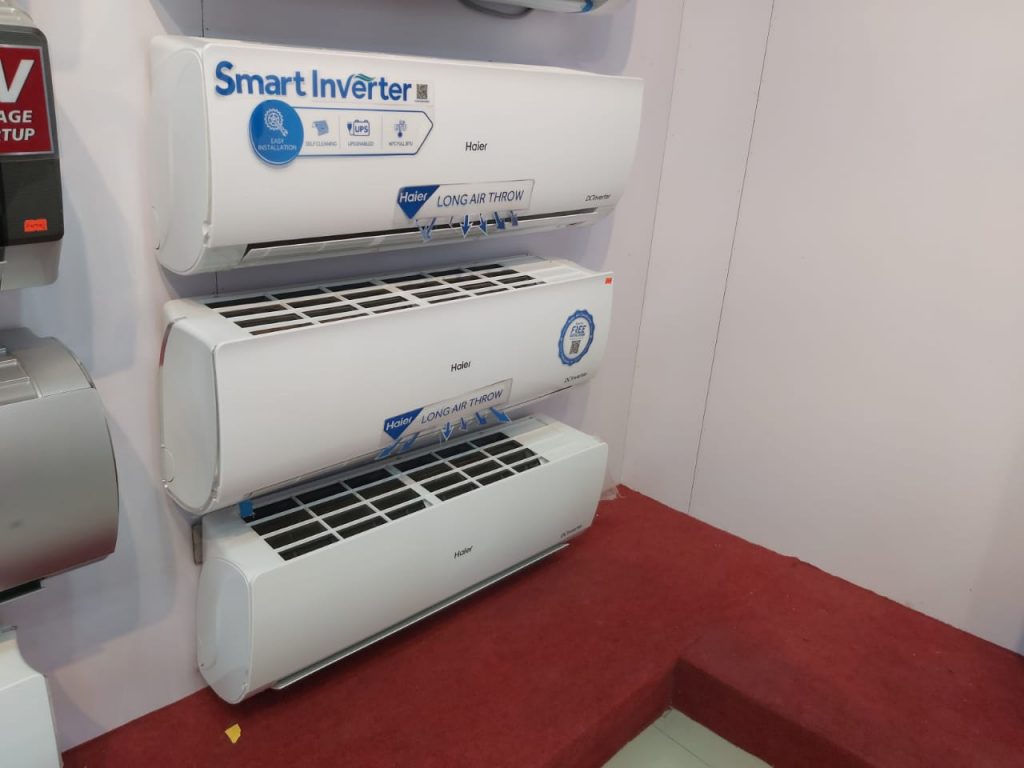 The most important reason is Haier's After Sales Service, which is one of the best in the country. You need to understand that customer support and after sales service should be the top priority when you're getting any home appliance or electronic device.
Haier provides one of the best customer support and after sales service in the country if your product is in warranty and even after the warranty period is over. The company charges absolutely nothing when a fault develops in your products while they are under warranty, however, terms and conditions so apply.
You are usually provided with 1-year of full warranty during which you will not have to pay a single penny for repairs. However, the company will charge for their service after the initial warranty period is over but replace parts such as compressor for free, which usually comes with a few years of warranty.
Haier Inverter AC provides up to 66 percent energy saving and excellent cooling. Most importantly, these ACs come with loads of features that you can access using the remote and mobile app. Some other options also include UPS support with additional equipment and WiFi capability.
2. Dawlance Inverter AC
Dawlance is always known to be one of the most reliable brands in Pakistan when it comes to Inverter AC, refrigerator and deep freezer.
The company makes several Inverter ACs providing refreshing and cool operation during hot summer days. These air conditioners also come with auto restart in case of a power outage.
Dawlance Inverter ACs also provide one of the quietest operations and features like self-diagnostic system.
These air conditioners are one of the most popular in the country and Dawlance is well known for good customer service and after sales support which is important as discussed earlier.
Dawlance Inverter AC should be your number one choice after Haier in case you are brand conscious since the name is well known across the country and their Inverter ACs provide energy efficient operation producing the lowest noise during their operation, which is important if you are a light sleeper.
3. Gree Inverter AC
Gree is one of the top selling Inverter AC brands in Pakistan as of 2022 because of its reliability and good quality products. However, the company does lack in customer support and after sales service.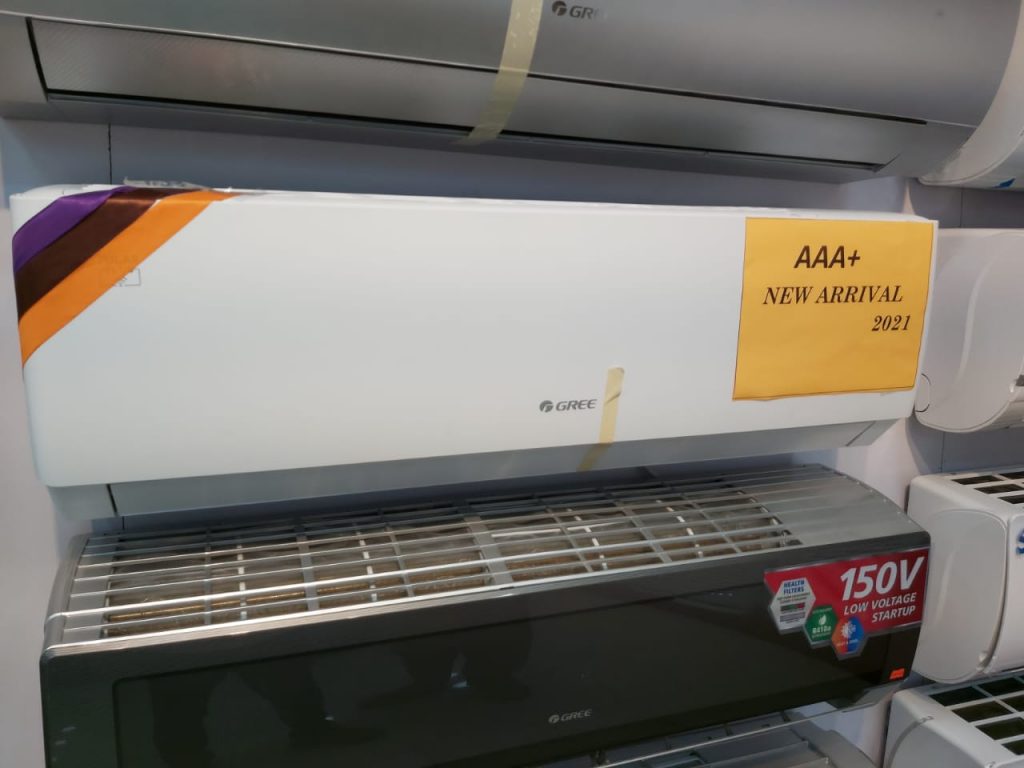 It does not mean that the company has absolutely poor warranty claim and customer support but what it actually means is that the company becomes very technical with the customer if product ends up developing a fault during first few months of operation while under initial warranty.
First of all, the warranty is considered void unless the Inverter AC is installed by a professional from an authorized dealership of the company.
However, Gree provides one of the best cooling and energy saving when it comes to Inverter ACs. The ACs are good in EER and SEER ratings as well.
Gree Inverter AC is one of the most reliable despite non-stop operation during summer heat, which makes it one of the top choice among people in Pakistan.
4. Mitsubishi Inverter AC
Mitsubishi is also a reliable choice when it comes to getting an Inverter AC in Pakistan. These air conditioners provide the best cooling compared to competition but the brand is a little expensive as well.
The company probably has one of the sleekest cooling inverter ACs but don't let the size deceive you since they are very powerful.
It bears mentioning that people usually go for physical appearance while getting an Inverter AC and what they fail to understand is that the cooling is determined according to the compressor specifications of the air conditioner which is also measures as BTU which stands for British Thermal Unit.
The rating essentially means how powerful an air conditioner is and how well it can cool your home.
Most of the Mitsubishi Inverter AC models provide dual functionality, which means that they provide cooling as well as heating during winter days.
These inverter air conditioners are not only powerful but also require low start up voltage leading to increased energy saving.
5. Kenwood Inverter AC
Kenwood is one of the top and best Inverter AC brands in Pakistan is well known across the country for its reliability and quality products.
The company provides good after sales support as well which is always an important factor when deciding between your options regarding the best air conditioner.
Kenwood ACs provides up to 75 percent energy saving as claimed by the company, which is one of the highest compared to the competition.
The company has several options that use T3 compressor technology and provide one of the most silent operations on the market.
Several models come with dual functionality, which includes heating as well as cooling and Kenwood Inverter ACs also have a good EER rating.
However, the reason for putting this brand at the last of the list of top 5 best Inverter AC brands in Pakistan is because of these air conditioning units are expensive compared to the competition. Furthermore, you will need a professional for installation of the AC otherwise you will void your warranty.
Conclusion
Pakistan has many Inverter AC brands and the final decision rests with the buyer based on his / her needs and budget. As per our personal experience, Haier and Dawlance are at the top of the list because of their incredible after sales service.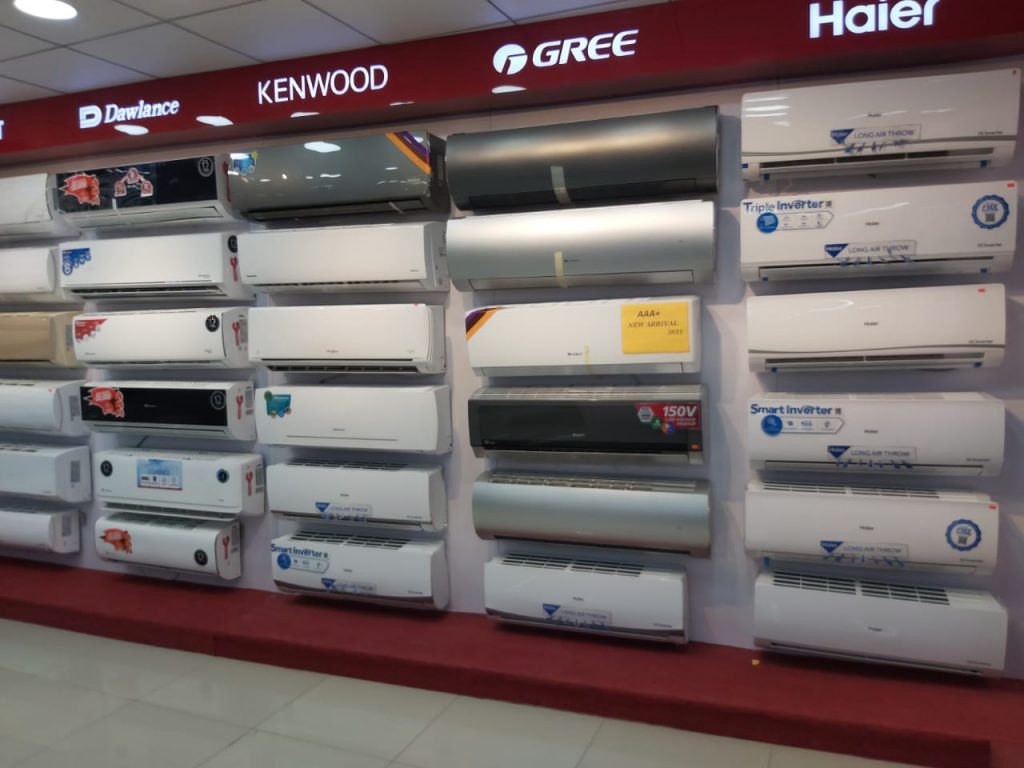 These two brands are followed by Gree because of its reliability when it comes to inverter ACs and energy efficiency, which is what most people are after to avoid a huge electricity bill.
You may have noticed that we did not include Samsung or LG in the list, despite the two brands being one of the biggest names globally. The reason for that is the more expensive price tag and no additional features with same reliability as the ones mentioned in the list.
In short, Samsung and LG inverter ACs do not provide any additional pros for you to spend the extra money on these brands when there are several other options available to you, which provide a better value for money.
Hope this 'Top 5 Best Inverter AC Brands in Pakistan' list was helpful for you. If you have any further questions, feel free to leave a comment down below.
Read more: Solar Energy products in Pakistan.
Follow INCPAK on Facebook / Twitter / Instagram for updates.