POSTED UPDATED ! Kindly keep checking for the updates in future as well because all the bug fixing will be provided here by UPDATING THIS POST !
After Success of Lewa OS port on Noir A8, we bring you TouchWiz for A8. This is not exactly a port but custom ICS modified with TouchWiz UI, apps and widgets. Enjoy beautiful S3/S4 like interface on Qmobile.
Features:
TouchWiz UI and Widgets
Samsung Wallpapers
Samsung apps
JB 4.2 Camera and Gallery
Latest PlayStore
Latest PlayMusic
Zip Aligned
Xperia Keyboard with swype
Rooted
Stable and smooth
NOTE: FLASH AT YOUR OWN RISK  !!!
INCPak IS NOT RESPONSIBLE FOR ANY KIND OF DAMAGE TO YOUR PHONE
IF YOU MADE ANY MISTAKE.
This is a Flash-able Zip file that can be flashed only from ClockWorkMod Recovery ( CWMR ) . Make sure that your phone is ROOTED before Installing ClockWorkMod Recovery. If your phone is not ROOTED than first Root Procedure and require files are there on the post click the post below :-
How To Root QMobile Noir A8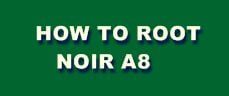 Click Above for Root Method with complete Instructions , detailed ! 

AND FOR INSTALLING CWMR:

1) First install MTKtools from playstore.  Updated  Link II  ( RECOVERY.IMG )
2) Download CWMR( Recovery.img ) and copy recovery.img in zip file to SDcard.
3) Select recovery update from SD-Card

Follow these steps very carefully:
1. Download A8_ICS_TW_INCPak.zip
Download Link 1(Dropbox)
DOWNLOAD  LINK 2 (Google Drive )
2. Copy the downloaded file on your SD-CARD.
3. Power off your phone.
4. Turn your phone on in recovery mode (by pressing VOLUME UP + POWER buttons).
5. Make a backup.
Select "backup and restore". And then select "backup". When it is done select "Go Back".
6. Select Wipe/Data Factory Cache.
7. Select Wipe Cache Partition.
8. Go to advanced and select wipe dalvik cache.
9. Go back to the main menu.
10. Select "Install zip from sdcard" –> "Choose zip from sdcard" –> Now select A8_ICS_TW_INCPak.zip" –> Select "Yes"
11. Go back to main menu and select Reboot.
Patches:
FM Radio Fix, Volume Fix and Memory Swap(Internal with External).  Below…….
Flash from CWMR just like a rom WITHOUT wiping anything of caches.
Follow the Instructions
Download Update zip file
Copy to SD card.
Power off your phone.
Turn on by pressing power button + volume up button.
Select "Install zip from sdcard" –> "Choose zip from sdcard" –> Now select "Update.zip" –> Select Yes
When done Successfully Go Back main CWMR And Reboot your phone. 
IF ANYONE WANTS  Q LOGO BACK : CLICK HERE TO DOWNLOAD 
 TouchWiz Version 1.2 Released by INCPak Team. 
Get real time update about this post categories directly on your device, subscribe now.