This is not entirely our work. This is based on Suvi Rom for MMX a110. We patched camera, wifi, fm and kernel to make this work on noir A8  . TouchWiz is the most simplest and stable ROM. Jelly Bean experience along with TouchWiz makes it more interesting when you get many widget options.
Link available now ! send an email at incpak1@gmail.com for further notification and updates related to this ROM .
Features – 

Awesome Performance
– Super smooth, no lags
– 200+ MB free ram
– Quadrant score 3000+ always (I got 3200 also)
– very good gaming performance, no lags found
– 60 Fps
– Proximity improved
Beautiful
– Nice Samsung S4 TouchWiz launcher
– Samsung S4 TouchWiz theme
– Samsung S4 boot animation and logo
Ultimate battery backup
– More than 2 days (moderate usages)
Ultra fast GPS lock
– Reported to get lock in 5 seconds
– very good accuracy upto as minimum as 15 feet!
Best Audio output
– Built in Quality sound without any external script/engines
– Loud speaker
– loud headphone volume
– No cracking sound
Other enhancements
– Odexed
– Pre-rooted
– Updated SU binary/ SU app- And many more, lot to come! 
Support INCPak by Download Chatapp
Sharing Is Caring
MEDIA FIRE DOWNLOAD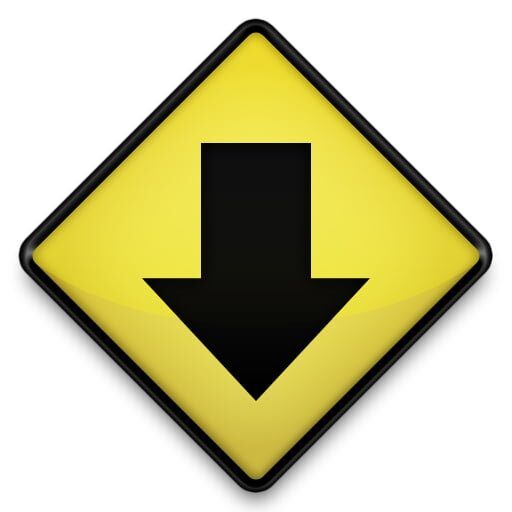 INCPak

IS NOT RESPONSIBLE FOR ANY KIND OF DAMAGE TO YOUR PHONE, IF YOU MADE ANY MISTAKE.
NOTE: FLASH AT YOUR OWN RISK  !!!
This is a Flash-able Zip file that can be flashed only from ClockWorkMod Recovery ( CWMR ) . Make sure that your phone is ROOTED before Installing ClockWorkMod Recovery. If your phone is not ROOTED than first Root Procedure and require files are there on the post click the post below :-
How To Root QMobile Noir A8 
Click Above for Root Method with complete Instructions , detailed ! 

And for Installing CWMR
1) Download MobileUncle MTKTools from play store.
2) Download CMWR file from either of these links.
Link I( Recovery.img )
Link II  ( RECOVERY.IMG )
3) Copy CMWR(Recovery.img) to your SD card.
4) Open MobileUncle MTKTools software, select recovery update option and then select recovery.img file that you copied in to SD.
Follow these steps very carefully: 
2. Copy the downloaded file on your SD-CARD.
3. Power off your phone.
4. Turn your phone on in recovery mode (by pressing VOLUME UP + POWER buttons).
5. Make a backup.
Select "backup and restore". And then select "backup". When it is done select "Go Back".
6. Select Wipe/Data Factory Cache.
7. Select Wipe Cache Partition.
8. Go to advanced and select wipe dalvik cache.
9. Go back to the main menu.
10. Select "Install zip from sdcard" –> "Choose zip from sdcard" –> Now select "Jellybean_TW_4.1.1_INCPak" –> Select "Yes"
11. Reboot.
Minor Issues reported:
1) If you are gettings low volume on external speakers flash this. http://adf.ly/MyHbv for volume. Not everyone is facing this issue.
2) No auto Brightness. This is not an issue, developers of this rom removed or didn't added this option because it drains battery. How? read this:
Consider this… when you set the phone to auto-brightness, the phone makes use of a sensor to judge the ambient (surroundings) brightness, then calculates (from a fixed set of values) what would be the optimum LCD brightness and then changes the brightness level. Everything that happens here takes up CPU cycles and hence, more battery would be used…If brightness is manually set, the phone does not make use of any sensor or calculate the ambient brightness so it would consume less CPU cycles and hence less battery use.Setting the brightness to the max at all times could make the above statement a moot point since max brightness means for power usage by the LCD and could basically mean more battery usage.Most often, I believe that auto-brightness battery usage is quite minimal… considering the fact that ambient brightness does not fluctuate too much for a particular timeframe when your display is on… I've not noticed much difference in battery drain in some random tests…
Use some third party app like Go Power or Viel Auto brightness if you still want this.
3) Storage menu in settings cannot be accessed. But what difference it makes? You just can't view capacity of SD-card. Update will be released if this issue is fixed.
Further Addon:
1) Gapps:
http://goo.im/gapps/gapps-jb-20121011-signed.zip
2) Google Music(courtesy of Salman Danish): https://www.dropbox.com/s/q6wdw5dbh6ellah/PlayMusic%20flasher.zip