Vega eSports has announced that it will be departing from Pakistan due to the uncertainty of the gaming industry in the country following the PUBG ban in Pakistan.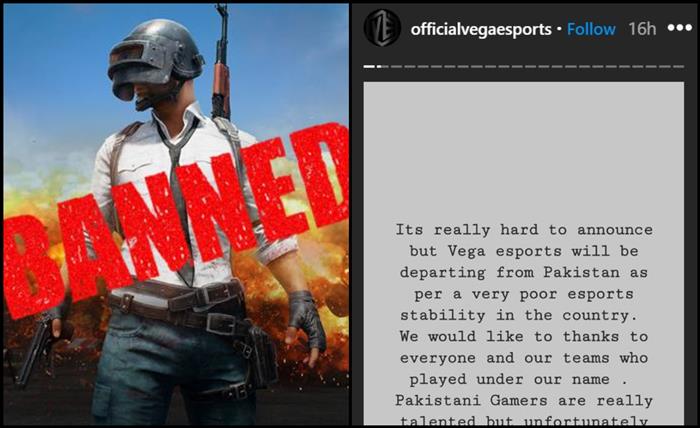 The official Twitter account fo Vega eSports in Pakistan made the announced earlier saying that the due to the very poor stability of eSports in the country, they were wrapping up their operations in Pakistan.
The news comes after the recent PUBG ban in Pakistan especially during the PUBG Mobile World League (PMWL) where team Freestyle which was representing Pakistan in the international arena faced a lot of difficulty.
Even though the Islamabad High Court (IHC) ordered Pakistan Telecommunication Authority (PTA) to unban PUBG in Pakistan, the regulatory authority has gone against the court orders stating that the online game shall remained blocked.
Read more: PUBG ban in Pakistan Update: PTA will not unban the game.
Even Pakistani singer Asim Azhar spoke up against the ban on PUBG offering full support in anyway possible to have the game unbanned in Pakistan.
Read more: Asim Azhar is against the PUBG ban in Pakistan.
Follow INCPAK on Facebook / Twitter / Instagram for updates.