WhatsApp on Tuesday offered a clarification regarding their new terms and conditions, saying that the updated privacy policy will not affect user's private communication with friends or family.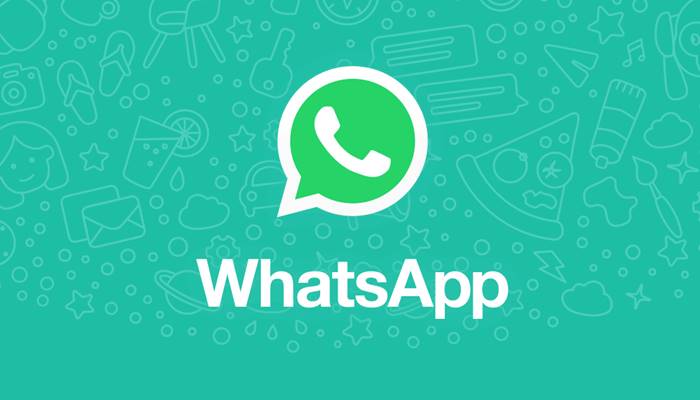 The clarification comes after the encrypted messaging service received immense backlash for demanding sensitive user data as per their updated privacy policy released a few days ago, prompting everyone to accept the updated terms and conditions.
"Today we're answering some common questions we've received @WhatsApp." the Head of WhatsApp at Facebook, Will Cathcart, announced on Twitter.
"Our policy update describes business communication and adds transparency. It does not impact how people communicate privately with friends or family." he added while sharing a link to the official WhatsApp page explaining their updated privacy policy and answering some of the most asked questions on social media.
Today we're answering some common questions we've received @WhatsApp. Our policy update describes business communication and adds transparency. It does not impact how people communicate privately with friends or family.

Learn more and share please: https://t.co/Kx2LVx4J8g https://t.co/urp6AztLxB

— Will Cathcart (@wcathcart) January 12, 2021
According to WhatsApp, the updated terms and conditions only apply while messaging a WhatsApp business account, which remains optional and the new privacy policy does not affect private messages between friends and family.
"We want to be clear that the policy update does not affect the privacy of your messages with friends or family in any way. Instead, this update includes changes related to messaging a business on WhatsApp, which is optional, and provides further transparency about how we collect and use data." stated the company on its website.
We want to address some rumors and be 100% clear we continue to protect your private messages with end-to-end encryption. pic.twitter.com/6qDnzQ98MP

— WhatsApp (@WhatsApp) January 12, 2021
End-to-end encryption
"We can't see your private messages or hear your calls, and neither can Facebook" said WhatsApp while explaining that conversations remain protected through end-to-end encryption.
"We will never weaken this security and we clearly label each chat so you know our commitment. Learn more about WhatsApp security here." the company adds.
No Logs
The company explains that it does not keep any logs related to who users call or message as keeping such records "for two billion users would be both a privacy and security risk,"
Location and contacts
"We can't see your shared location and neither can Facebook" said WhatsApp while explaining that such data is also protected by their end-to-end encryption.
Furthermore, the company says that it does not share your contacts with Facebook. The messaging service only accesses the phone numbers to "make messaging fast and reliable" and does not share data with any third-party, including its parent company.
Groups remain private
WhatsApp explained that despite their updated terms and conditions, the groups on the messaging app still remain private and the new privacy policy does not apply to groups as they remain protected the end-to-end encryption.
Unsend messages
The Facebook-owned company says that users have the ability to unsend their messages and they can even download the entire information WhatsApp has on their account from within the app.
WhatsApp Business
"Millions of people around the world communicate securely with businesses of all sizes on WhatsApp." the company said on its website.
"We want to make this easier and better if you choose to message with businesses. We will always be clear within WhatsApp when you are communicating with any business that uses these features." WhatsApp added.
The company further said that it offered businesses "Facebook hosting service" to "manage WhatsApp chats with their customers, answer questions, and send helpful information like purchase receipts."
However, the company says that whether a user communicates with a business through phone, email or WhatsApp, the said business has access to all information shared and may use that for its own marketing purpose, which may include advertising on Facebook.
"To make sure you're informed, we clearly label conversations with businesses that are choosing to use hosting services from Facebook." WhatsApp added.
The website explains the use of the company's commerce features such as "Shops" which allow businesses to display products within WhatsApp for people to see what's available to buy.
If a user chooses to interact with this feature, the shopping activity is used to personalize the Shops experience and the ads users see on Facebook and Instagram.
However, this is optional and the company notify users in the app how the data is shared with Facebook and they may opt out of using the feature if they don't agree to the new WhatsApp terms and conditions regarding these features.
"You may see an ad on Facebook with a button to message a business using WhatsApp. If you have WhatsApp installed on your phone, you'll have the option to message that business." the company said.
The information collected through these ads may be used by Facebook to personalize ads for users, according to WhatsApp.
Read more: Google Adsense to retire 'Link Ad Units' from March 10th, 2021.