Meta-owned WhatsApp is constantly adding features and making the encrypted messenger more user-friendly, which brings us to the latest feature that allows users to link or login to WhatsApp Web without using a QR code.
Previously, any user that wanted to link to WhatsApp Web had to scan a QR code through their primary device. However, the user can now login to WhatsApp Web by using their phone number instead and a unique code generated by the platform.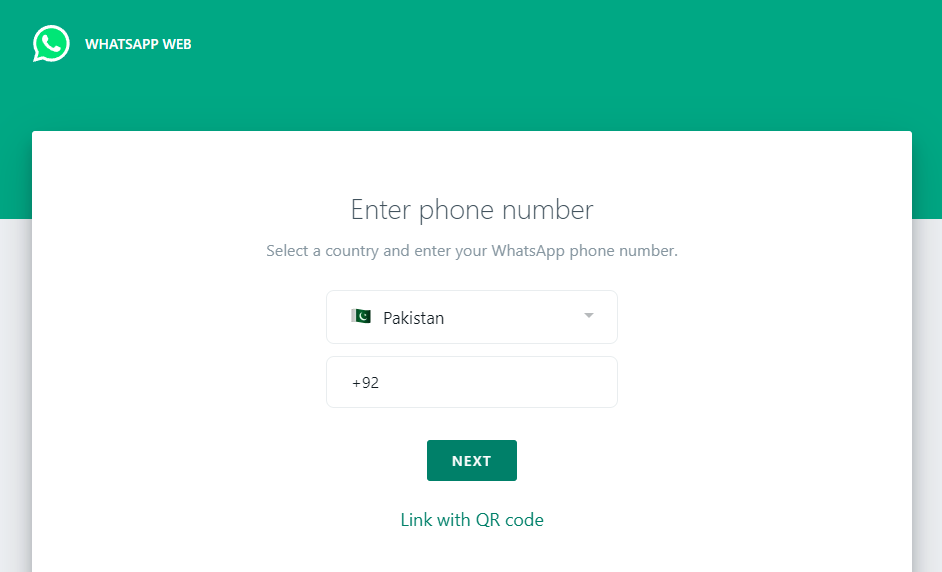 Furthermore, WhatsApp Web will allow you to link up to four devices without the need to keep your primary phone connected. However, you will need to log in to your primary phone every 14 days to keep linked devices connected to your WhatsApp account.
The new feature makes WhatsApp Web more accessible to a broader range of users by ensuring that everyone can effortlessly connect and stay connected across devices. This is especially useful for users with visual impairments that use assistive technologies as QR code scanning can be a challenging process.
How to Link to WhatsApp Web With Phone Number?
In order to link your device, you need to open WhatsApp Web and follow the steps below:
Click 'Link with phone number'
Enter your primary account phone number by selecting your country
Click NEXT
You will see an 8-character code on the screen
Tap the Enter code notification from WhatsApp on your phone or open WhatsApp and to go Settings > Linked Devices > Link a Device > Link with phone number instead
Enter the 8-character code generated by WhatsApp Web in order to link your device without QR code scanning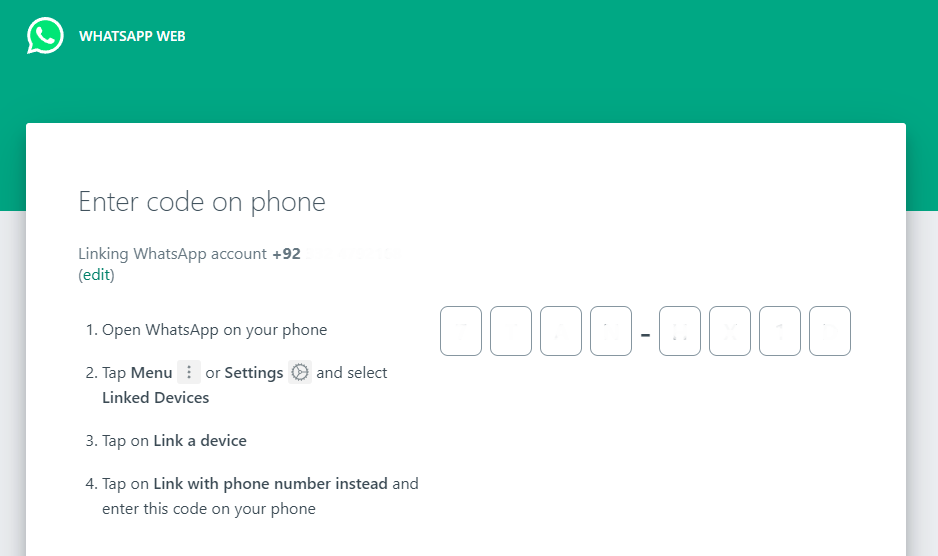 Read more: WhatsApp New Feature to Allow Users to Send High-Quality Videos.
Follow INCPAK on Facebook / Twitter / Instagram for updates.