INCPak presents the famous Sony Xperia Z3 rom for qmobile noir i9 – INCPak isn't done with QMobile Noir i9 this time  you get the Xperia's touch with all the features mentioned.
Special thanks to INCPak member Shafqat khan who helped for removing the bugs
NOTE :

INCPak is not responsible for any of the damage to your phone but the rom is completely tested on qmobile i9 (Stock Firmware)
Features
Xperia ui
Latest xperia media apps
Xperia z locker from playstore
Cm11 camera app
Added quick office app
Added flash player
Cpu control in setting
Added and remove some google apps
Tweak for better ram and liquid performance
Disabled capacitive buttons
Some z3 wallpapers
More battery efficient
Play store working
Option to choose preferred install directory
Quick boot up
Camera working
Rooted
Quick boot up
Much more find out yourself
Bugs
Screenshots
Download Links
Rom

Apps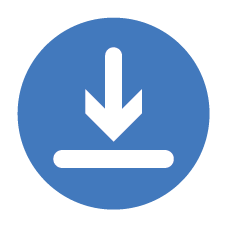 Boot logo (Optional)
Tracker id
Instructions to flash rom
****make sure to make a backup of your current rom****

****you must be on stock kitkat firmware of qmobile i9****

custom recovery installed
Now boot into recovery
Wipe data/factory reset
Wipe cache
Wipe dalvik cache
Then install zip from sd
Select z3 rom
After flash complete
Reboot
Complete setup
Install tracker ID
Enjoy
Instructions to flash boot logo
Boot into recovery
Choose zip from sd card
Select Xperia boot logo after flash
Reboot & Enjoy
Note
It will take time to flash and boot
Credits
Shakeeb Aftab                  Rom + Screenshots + Post.
Shafqat Khan                    Bugs Fixer
Asghar Ali Khan               Boot logo
Get real time update about this post categories directly on your device, subscribe now.