Numan Arif had purchased a Dubai Duty-Free ticket for the first time. On Tuesday $1 million was won by Pakistani in Dubai Duty-Free raffle
Read More: Dubai Global Village
The latest Dubai Duty-Free raffle draw announced Numan Arif as the winner. The 32-year-old Pakistani hailing from Peshawar went home today with $1 million.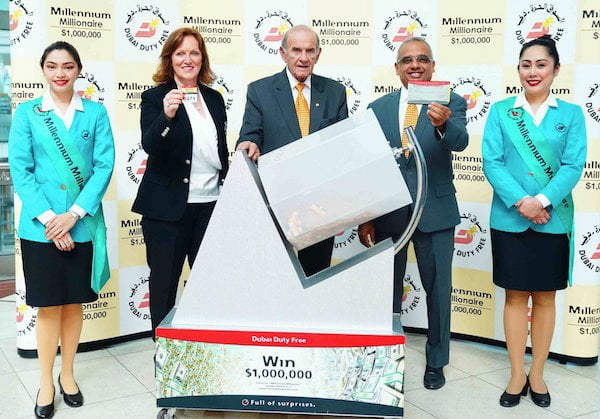 His ticket number 0241 in Series 281 was picked in the draw, he bought the ticket for the first time, Numan Arif already a businessman gets lucky to have won the raffle draw.
The promotion has been going on since 1999 and Numan Arif is the 16th Pakistani national to have won  $1 million
Numan Arif, owns a bike leasing company cannot thank Dubai Duty-Free enough for providing him with this life-changing experience to become a millionaire.
Two other lucky winners drove off with luxury cars the same day.
51-year-old Australian national of Nigerian descent Anthony Chijioke, won a McLaren 570S Spider (Pacific Blue) in series no. 1695 with ticket number 1237, while, a Bangladeshi national in Dubai Hafiz Ullah, won a BMW R 1200 R (Iced Chocolate) motorbike in Series no. 346 with ticket number 0753.