AFGHANISTAN: The Afghan plane crash earlier today was the USAF plane. According to reports pouring in from different sources the crash everyone onboard.
The plane crashed in Deh Yak district, Ghazni province, a territory under Taliban control.
The videos and images circulating on social media show a USAF E-11A jet belonging to US Airforce.
This type of jet is used for surveillance over Afghanistan by the US military.
Casualties
The exact number of casualties is unknown, however, a tweet suggests five to six people including pilots have died in the crash.
Wahidullah Kaleemzai, governor Ghazni province has failed to give exact details on the casualties and name of the airline.
Ahmed Khalid Wardak, Ghazni Police Commander also said there is no exact information about casualties. He also said the plane was set on fire and at this point, it is unclear what caused the crash.
Ghazni plane crash in Dehk district US commanders killed five to six people including pilots A US soldier's cart was also handed over to the mujahideen.
Initial Reports
Initial reports suggested the plane crashed in the capital of Kabul belonged to state-owned airline Ariana.
The airline strongly denied the Afghan plane crash and said it had only two planes in the air which have landed safely.
READ MORE: Kobe Bryant NBA star dies at 41 in helicopter crash
Chief executive Mirwais Mirzekwal gave a statement to Reuters:  "It does not belong to Ariana because the two flights managed by Ariana today from Herat to Kabul and Herat to Delhi are safe."
READ MORE: Manzoor Pashteen arrested from Peshawar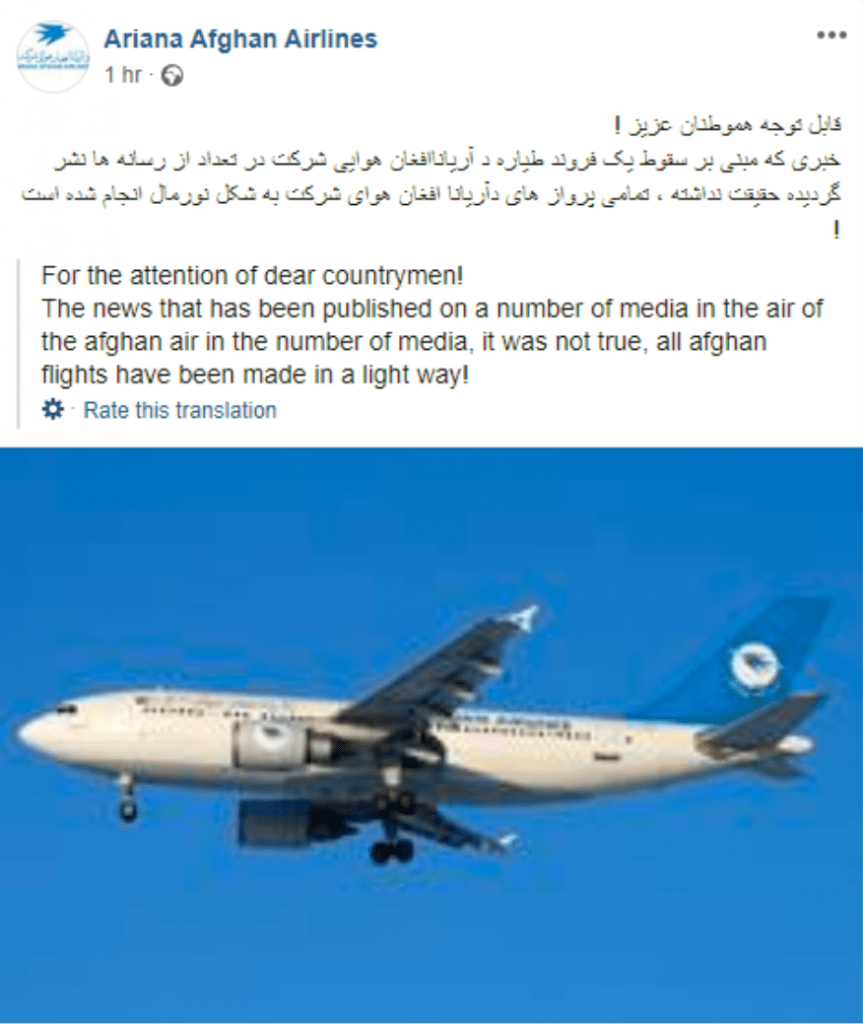 Afghan's aviation body also denied the reports of the civilian plane crash.
Statement From US Army Spokesperson
US Army Maj Beth Riordan, a spokeswoman for US Central Command in a statement did not give any exact information. he said it is unclear whose aircraft was involved in the crash.
Another US defence official said, they are aware of the crash and are investigating. He also did not confirm if it was the Department of Defence asset.
Read More: HBL PSL 2020 tickets are available online.
Follow INCPAK on Facebook / Twitter / Instagram for updates.