MEXICO: A viral video shows Black Bear in Mexico approaches a woman and sniffs her hair as she takes a selfie.
The video is making rounds on social media as the black bear approaches a group of hikers at Chipinque Ecological Park in San Pedro Garza García, Mexico.
READ MORE: Top 10 must watch Netflix series for newcomers
The heart-stopping video shows the moment black bear sniffs at the woman's hair while she stays calm and also managed to take a selfie with the bear.
The black bear seems pretty interested in the young woman and the way her hair smelt. The close encounter captured on video was taken on a hiking trail in Mexico.
READ MORE: Secret health benefits of cherries you never knew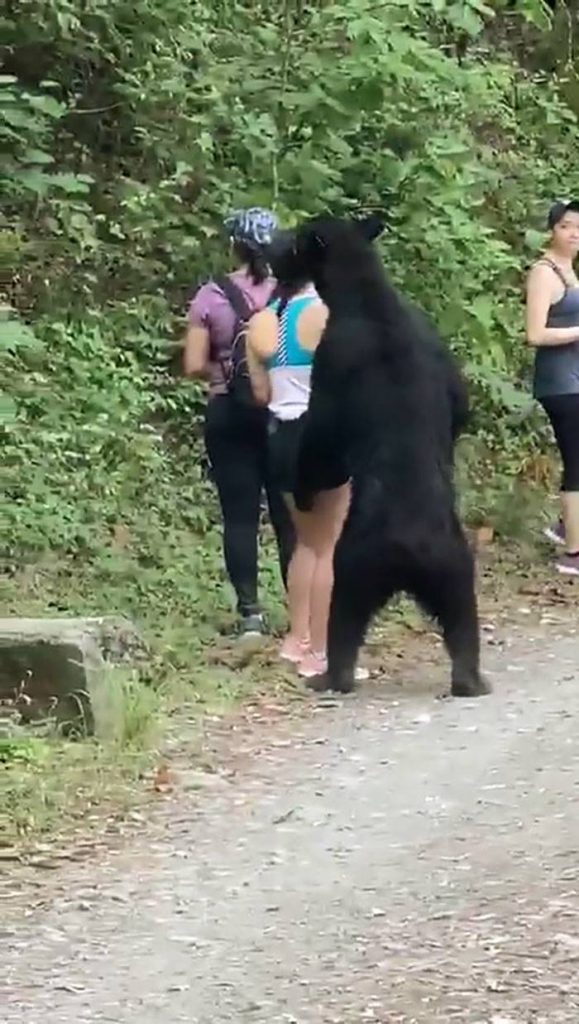 While all this is going on the woman and her friends are seen calm and let the bear do it's thing.
The woman is also seen taking out her cell-phone and took a selfie to capture the moment. While she takes her selfie the black bear also stands up on its hind legs to pose proudly next to her.
The bear is also seen trying to touch the woman with its paws and is seen walking away without harming anyone.
The woman is being praised for her bravery as she stayed calm through out the incident. No one was injured and the video has been seen almost 3 million times.