BANDAR ABBAS: A container ship carrying 153 containers of Iranian exported goods overturned at Shahid Rajaee Port in Bandar Abbas on Tuesday.
According to initial reports, Three crew members were reportedly injured as the 90-meter long cargo ship capsizes while loading cargo.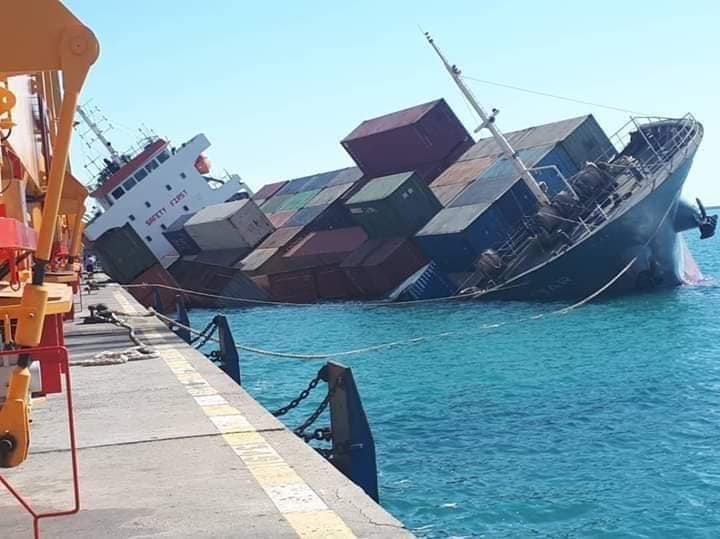 The incident took place due lack of coordination between the ship's officer and the contractor for the loading and unloading.
There were 14-members onboard all of whom were Indian national.
Read More: Eggboy to donate money to survivors of Christchurch terror attack
The cargo ship was carrying 153 containers of Iran's mineral and industrial goods, including potassium chloride, calcium carbonate, copper concentrate, industrial oil, and regulators. The ship was also carrying two containers of pistachios.
Operation to rescue the containers is underway.