Resigning U.S. President Donald Trump has been impeached yet again by the House of Representatives, subsequent to being charged of inciting a storming at US Capitol and encouraging violence last week. The recent headlines now make him the first president in US history to be indicted twice.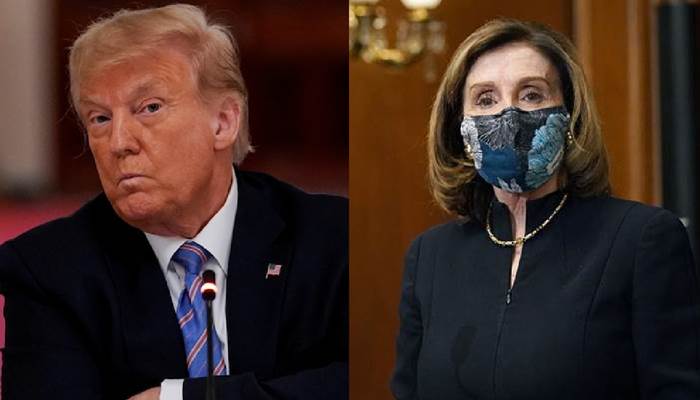 Donald Trump had been in denial for quite a long time now, following his astounding defeat in 2020 presidential elections. The former president accuses ballot votes to be unjust and fraudulent. Hence, he refuses to accept Joe Biden as the new head of United States. Likewise, a debate had been in the region for months now. However, the recent turn of events has landed Mr. Trump in serious troubles.
On 6th January 21, Donald Trump had addressed his supporters. There, he was spotted encouraging them to 'go fierce.' During his speech, Trump repeated false claims that the election was dishonest and urged his voters to march on the Capitol, telling them to "stop the steal," "show strength," "fight much harder" and use "very different rules."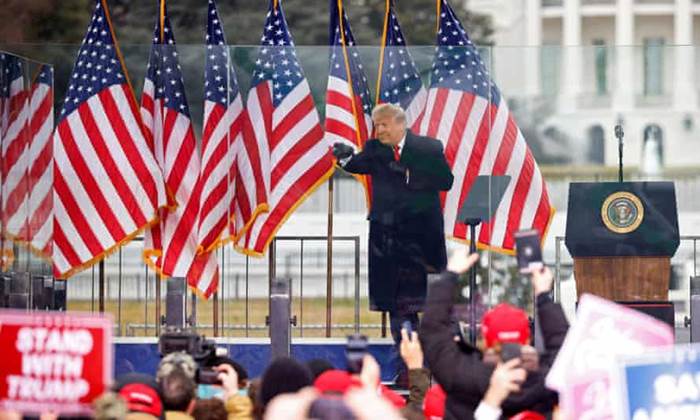 Following his speech, the US capitol had been stormed violently by his wrongful supporters, in an attempt to overturn his defeat. Thousands of his supporters marched down Pennsylvania Avenue to the Capitol. Many stormed the building to disrupt the Electoral College vote count by a joint session of Congress, attempting to prevent the formalization of President-elect Joe Biden's election victory. In addition, the rioters continued with breaching police perimeters, then occupied, vandalized, and looted parts of the building for several hours. The riot led to the evacuation and lockdown of the Capitol.
During this havoc, five officials were also reported dead. Nevertheless, Donald Trump condemned the violence, taking no responsibility of the disaster.
"Mob violence goes against everything I believe in and everything our movement stands for. No true supporter of mine could ever endorse political violence. No true supporter of mine could ever disrespect law and order," – came from Mr. Trump.
Read More: Elon Musk overtakes Jeff Bezos as world's richest person
Donald Trump Impeached
As said by recent headlines, Donald Trump has been impeached again as Bipartisan House vote charges president with 'incitement to insurrection' in deadly Capitol attack.
The House voted 232 to 197 on Wednesday, in favor of impeaching the president. The single article of impeachment will be sent to the Senate, where the Donald Trump faces a trial that will cast a shadow over the start of Joe Biden's presidency and potentially prevent him from running for office in the future.
"Today, in a bipartisan way, the House demonstrated that no one is above the law, not even the president," Nancy Pelosi, the Democratic speaker of the House, said before signing the article of impeachment at a ceremony after the vote.
"Donald Trump is a clear and present danger to our country." – She added.
Read More: Indian Stock Exchange accidently tweets erotic pictures of Mouni Roy