Two months prior to presidential elections, another conspiracy has bordered the noble US President Donald Trump as former model Amy Dorris ostensibly accuses him of sexual assault. However, the president has denied all allegations thrown his way, calling it a political smear campaign.
US President Donald Trump owns a long-standing history of sexual assaults, physical violence and harassment accusations, made by various models, celebrities, journalists and many other women.
Likewise, the fresh indictment comes from Amy Dorris, a former model who denunciates Donald Trump of sexual misconduct at the US open tennis tournament more than two decades ago.
Details of the incident as shaped by Ms. Amy Dorris
The alleged incident dates back to 5th September 1997, New York. According to Amy Dorris, who was 24 at that time, the current president Mr. Donald Trump had groped and molested her outside the washroom at the tennis event.
Amy Dorris states she often went to the US tennis tournament with her then boyfriend Jason Binn who was a close friend with Trump. There they watched the match from Trump's VIP box.  The night of the assault, she recalls she went to the bathroom that was a few meters away from the audience, as she was having issues with her contact lenses. That is the time; the president might have followed her.
Soon after Amy left the washroom, she was welcomed by Trump's penetrating gazes. Within a minute, he threw himself on her as he proceeded with physically abusing her.
"He just shoved his tongue down my throat and I was pushing him off. And that's when the grip became tighter and his hands were very gropey and all over my body. I was in his grip and I couldn't get out of it."- Allegedly declared Ms. Amy Dorris.
Moreover, when questioned why she didn't appear with her story all this years, Amy Dorris, now 48 and a mother to twin daughters commented that she had considered speaking publicly about the incident in 2016, when several women made similar accusations against Donald Trump but she decided against it as she thought that might bring harm to her family.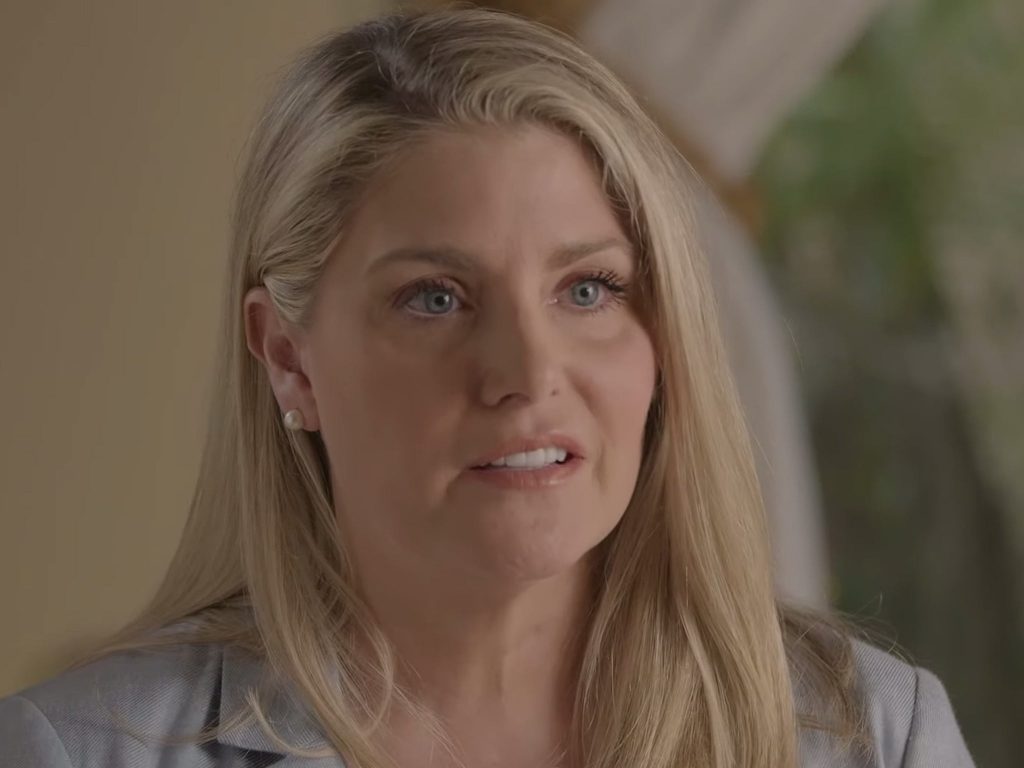 "Now I feel like my girls are about to turn 13 years old and I want them to know that you don't let anybody do anything to you that you don't want and I'd rather be a role model. I want them to see that I didn't stay quiet, that I stood up to somebody who did something that was unacceptable." – told Ms. Amy Dorris to The Guardian.
Read More: Shooting near Rutgers University – at least 2 killed, 6 wounded
Donald Trump on recent accusations
However, Mr. Trump's lawyers have denied the claims, branding it an 'attempt to attack' him before the elections.
Jenna Ellis, Legal advisor to Trump campaign, brought forward Trump's voice on the matter on CBS news, as she says "the allegations are totally false."
"We will consider every legal means available to hold The Guardian accountable for its malicious publication of this unsubstantiated story."
Additionally, Mr. Jason Binn when interrogated over the matter says he do not recall Amy mentioning anything to him about her encounter with Mr. Trump.
Here to mention, this is not the first time any woman has indicted Donald Trump over sexual harassment and misconduct, as 25 other women from the past came forward with similar allegations. Most of which surfaced after Trump's video recording about celebrities such as him can do anything to women" went viral. Nonetheless, the president has never acknowledged any allegation thrown his way, as he terms them to be a media bias, public smear and controversial statements ahead of elections.
Read More: PUBG Mobile banned in India along with 117 other Chinese apps