A massive fire erupted at Abbco Tower located in Al Nahda in Sharjah around 9:04am. Sharjah authorities were able to act quickly and evacuate the residential tower along with other nearby buildings averting a major disaster.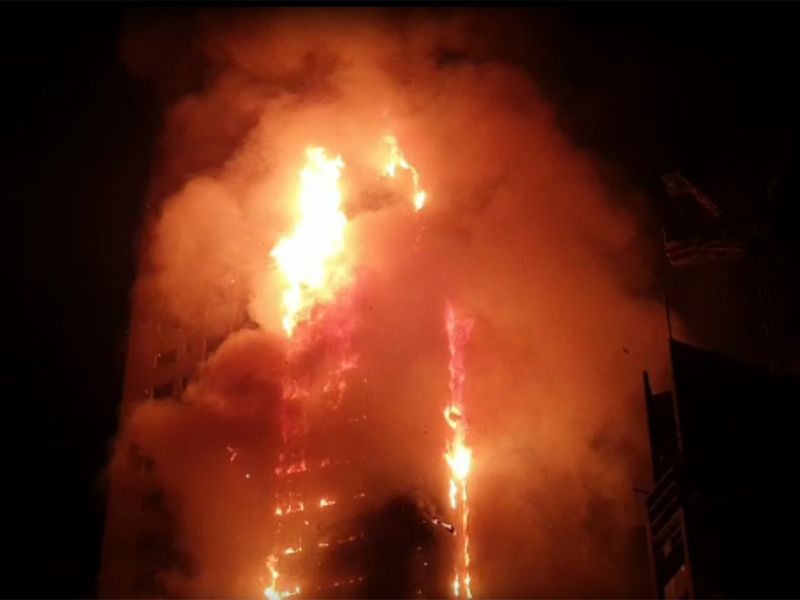 According to Gulf News, the fire started at around 9:04am when Civil Defence crew from the Mina fire station and Al Nahda both rushed to the scene after they received a call from the police operation room about flames in the buidling.
Abbco Tower along with and other nearby buildings were quickly evacuated and residents taken to safety. The reason for the fire is still unknown although it is believed that the fire started at the 10th floor of the 47 story buulding at 9:04pm and spread from there.
According to sources, firefighters are on the scene and the fire is now reportedly control.
Here is a videos uploaded on social media:
READ MORE: COVID-19: UK death toll reaches over 32,000 – highest in Europe.