An Indian court on Wednesday acquitted all 32 accused in the Babri Masjid demolition case, including former deputy prime minister Lal Krishna Advani, after 28 years citing lack of evidence.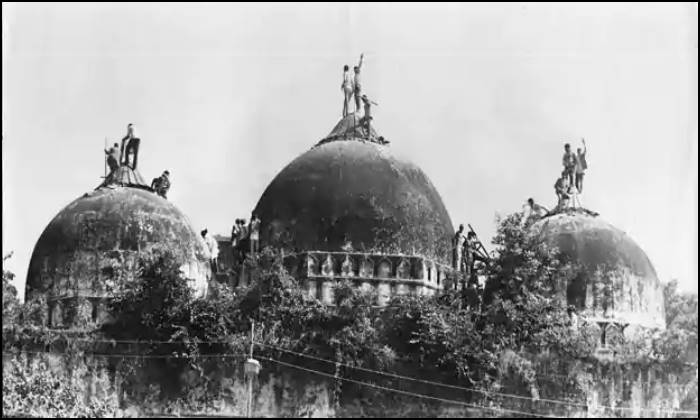 A special court of India's Central Bureau of Investigation (CBI) issued the verdict on Wednesday stating that the demolition of the Babri Masjid was not pre-planned.
The court actually pinned blame on miscreants mingled stating that the accused leaders such as Advani and Murli Manohar Joshi were actually trying to stop the violence.
Read more: At least 25 killed in Ukraine military plane crash.
According to the court, there was not enough evidence linking the accused to the crime even though reports say that India's Central Bureau of Investigation (CBI) had examined statements from almost 850 witnesses and more than 7,000 documents, photographs and video footage of the incident.
Twenty-six of the accused had appeared before the special court today to hear the verdict whereas the rest of the six, including three BJP leaders, were in attendance via video link.
The Babri Masjid demolition sparked one of the deadliest nationwide riots in the country that killed more than 3,000 people majority of whom were Muslims increasing tensions with Hindus.
The divide between the two groups has only gotten worse as a result of the new Hindutva leadership as the ruling Bharatiya Janata Party continues to campaign for Hindu supremacy in the country inciting violence against Muslims.
It is pertinent to mention that the Babri Masjid stood on a site revered by Hundus as birthplace of Ram and last month, Prime Minister Narendra Modi laid the foundation stone for construction of a Hindu temple to be built on the very site.
The verdict has received a lot of criticism on social media from sane people but a lot of Hindu extremists are in favor of the unjust decision which is not surprising considering the atrocities India continues to commit against minorities especially the Muslim faction.
Here are some reactions against the courts verdict in the Babri Masjir demolition case:
However, here are some reactions from the extremist Hindu element found commonly in India:
Read more: Veteran actor Mirza Shahi passes away in Karachi.