A Sriwijaya Air plane carrying 62 people on board that lost contact shortly after taking off from Indonesia's capital Jakarta is feared to have crashed according to rescuers who found debris suspected to be from the aircraft in the sea near the city.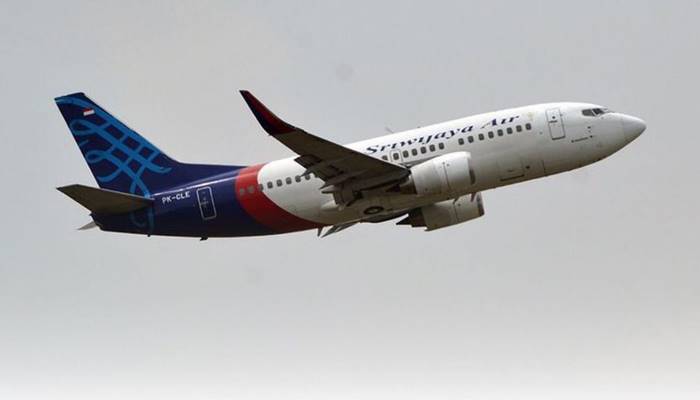 Sriwijaya Air flight 182 (SJ182), en route to Pontianak in West Kalimantan province of Indonesia, in what was expected to be a 90-minute journey but the aircraft lost contact with traffic control minutes after takeoff at 2.40pm Western Indonesian Time on Saturday.
The plane was carrying 50 passengers (43 adults and 7 children) and 12 crew members according to the Indonesia's Minister for Transportation Budi Karya Sumadi in a press conference.
According to global flight tracking service, Flightradar24, the Indonesian plane dropped 10,000 feet in less than a minute before disappearing from the radar completely. It further stated that the dropped occurred about 4 minutes after departure from Jakarta.
Sriwijaya Air flight #SJ182 lost more than 10.000 feet of altitude in less than one minute, about 4 minutes after departure from Jakarta.https://t.co/fNZqlIR2dz pic.twitter.com/MAVfbj73YN

— Flightradar24 (@flightradar24) January 9, 2021
Local media outlets are reporting that rescue workers and local fisherman have spotted metal objects believed to be part of a plane in the Thousand Islands north of Jakarta.
Maj. Gen Bambang Suryo Aji, from Indonesia's search and rescue agency Basarnas, confirmed the findings, but it has still not been determined whether the debris came from the missing Indonesian plane.
Meanwhile, Sriwijaya Air, a budget Indonesian airliner, said that it was gathering more detailed information regarding the flight before making a full statement.
The 26-year-old Indonesian plane was a Boeing 737-500 with registration number PK-CLC and flying under Sriwijaya Air, a budget airliner.
Flight #SJ182 was operated by a Boeing 737-500 "classic" with registration number PK-CLC (MSN 27323). First flight for this aircraft was in May 1994 (26 years old). pic.twitter.com/2rakDifhTm

— Flightradar24 (@flightradar24) January 9, 2021
However, it is pertinent to mention that the plane is much older than the problem-plagued Boeing 737 MAX model, which crashed off Jakarta in late 2018, killing all 189 people aboard the Lion Air Flight.
Read more: Philippine stewardess Christine Angelica Dacera raped and murdered.
Follow INCPAK on Facebook / Twitter / Instagram for updates.