Israel forces continue their attacks and atrocities against Palestine while the latest death toll in Gaza has risen to 113, including 31 children and at least 600 people have been injured.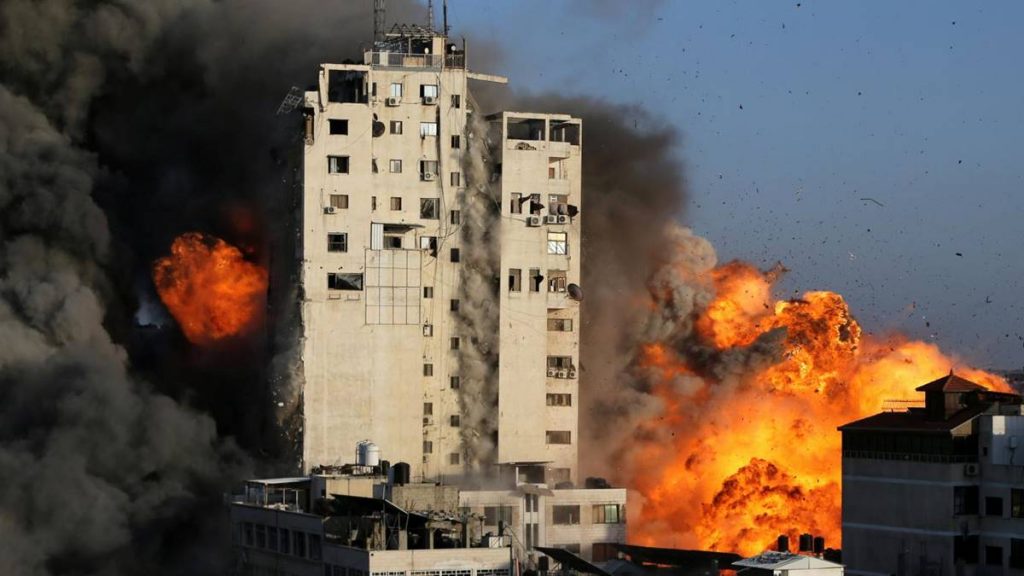 As these hostilities enter fifth day, the Israeli forces continue air strikes and artillery firing at the Gaza strip while stepping up deployment of troops and tanks near the enclaved Humus-run enclave.
The United Nations (UN) Security Council is said to publicly discuss the violence being carried out by Israel on Sunday after the United States objected to a meeting on Friday.
Many families in the northern and eastern parts of Gaza have taken refuge at the United Nations-run schools as Israel continues their attacks on innocent civilians and children.
Meanwhile, netizens continue to share concerns over the matter on Twitter and call out Israel for their crimes against humanity.
O Allah SWT, help these children.

In a footage, Israeli jets r bombing & #GazzaUnderAttack – children are shivering in fear & trying to close their ears so they cnt listen to fierce bombardment. This is ethnic cleansing not a conflict. #PalestineBleedingpic.twitter.com/J1EPXMej4B

— Dark Knight 🇯🇴 (@KnightRises_) May 14, 2021
United Nations has miserably failed to prevent atrocities and human rights violations against hapless Palestinians and Kashmiris. #WeStandWithPalestine #AlAqsaUnderAtrack #GazzaUnderAttack #KashmirBleeds #Apartheid #Kashmirilivesmatter #kashmiris_cagedparadise pic.twitter.com/ZRP2BfthJu

— Lt Gen (Retd) M Haroon Aslam, (@AVeteran1956) May 14, 2021
From the beginning of their entry into Palestine, the Zionists, by forming military branches, brutally massacred Palestinians and showed their criminal face. This issue never ended and continues to this day.#covid1948#GenocideinGaza #GazzaUnderAttack pic.twitter.com/3zJDfLIrwd

— محمد مهدی موسوی🇮🇷 (@smm_mousavi) May 14, 2021
Read more: Malala fails to mention Palestinian Muslims in latest tweet.