Thirty-eight Palestinian protesters have been killed by Israeli fire during demonstrations ahead of the US embassy inauguration in Jerusalem, the Palestinian health ministry said Monday.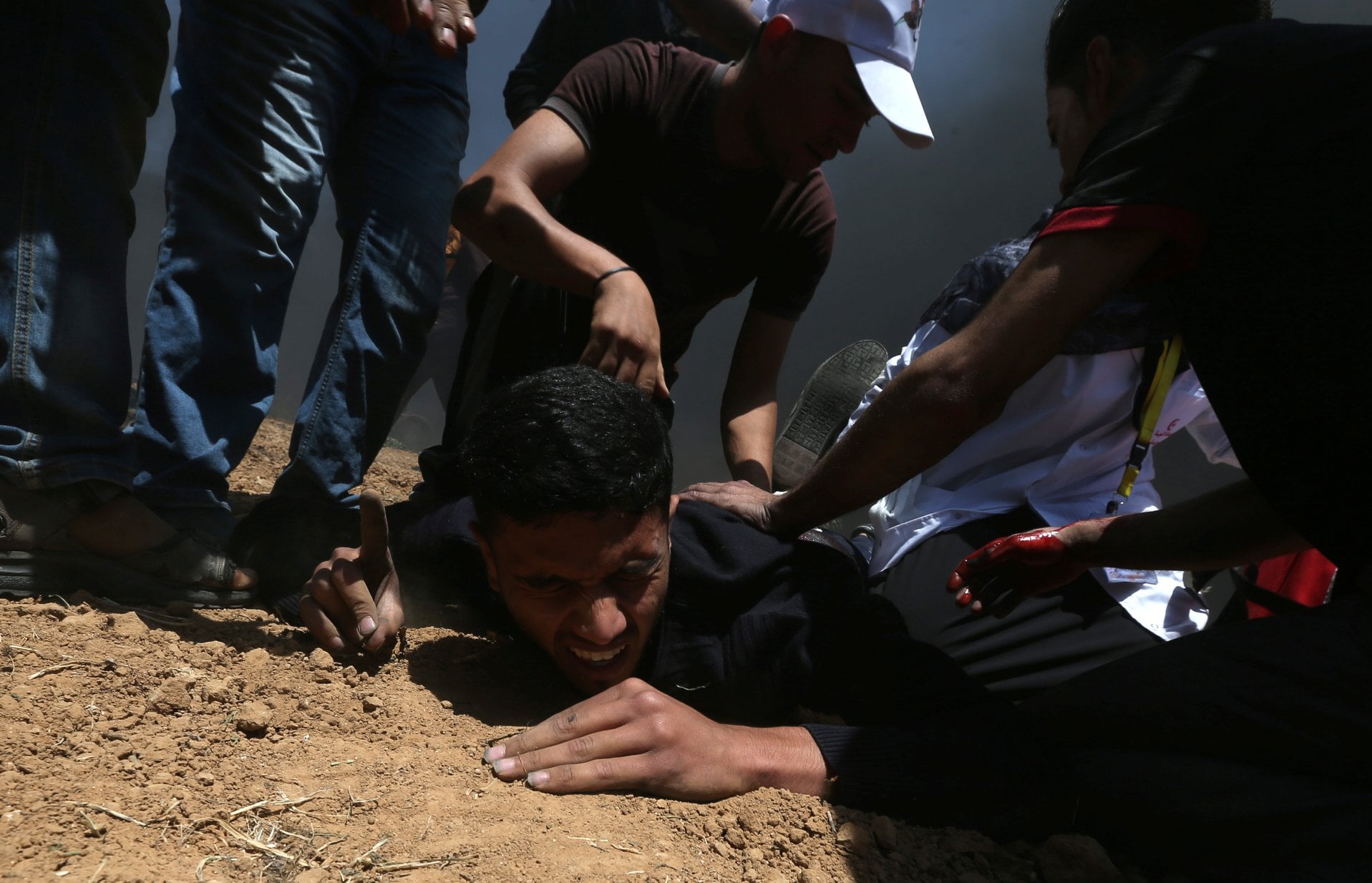 More than 1,600 protesters have been injured in Gaza so far on what has been the most violent day of the six week long Great March of Return. Those wounded on Monday include 74 children and 23 women, according to the ministry.
There are around 35,000 protesters gathered at the border fence and thousands more within half a mile of the vicinity, according to Israeli Defence Forces.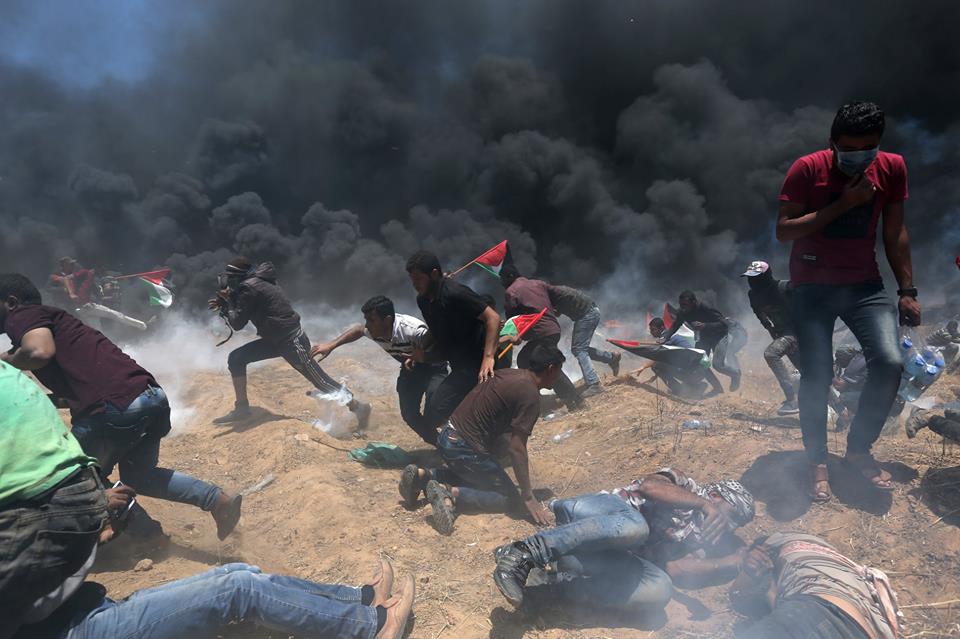 Clashes have also reportedly broken out between protesters and the Israeli Defense Forces in Bethlehem.
The first of Monday's deaths was 21-year-old Anas Hamdan Qudeih, killed east of Khan Yunis, a spokesperson for the ministry said. A 29-year-old man, Mosaab Yousef Ibrahim Abu Laila, was later killed east of Jabalya. Some of the dead have yet to be identified. At least one child is among the fatalities.
The majority of injuries have been caused by live bullets while some 320 people were targeted with teargas, according to the ministry. The Palestinian Health Ministry claims that Israeli forces are directly targeting emergency services and journalists.