The military hospital blast in Afghanistan's Kabul has claimed at least 15 lives while 34 have been injured, according to Taliban security officials. The Interior Ministry Spokesperson Qari Saeed Khosty has confirmed that the explosion took place at the entrance of the 400-bed Sardar Mohammad Daud Khan Hospital in Kabul.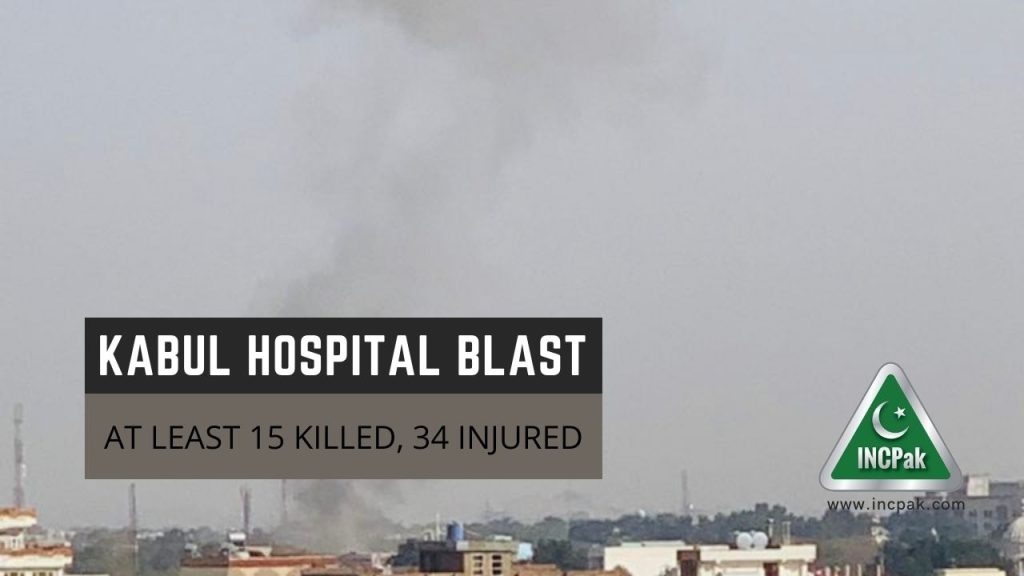 Many locals in Kabul took to Twitter and shared images of the incident where plumes of smoke were seen rising from the hospital's direction.
#kabul 😔 pic.twitter.com/LJKcQdtmww

— Ghulamrafi (@ghulamrafi786) November 2, 2021
According to some sources, there were witnesses saying a number of Daesh fighters were seen entering the hospital and clashed with security forces. Meanwhile, a health worker at the hospital, who managed to escape said that there was a couple of minutes of gunfire following the explosion followed by a larger explosion.
The military hospital is one of the largest in Kabul and the blast just adds to the number of such terrorist attacks and killings since the Taliban took control of the country.
Read more: Kunduz Blast – Over 50 Killed in Mosque Explosion during Friday Prayers.
Follow INCPAK on Facebook / Twitter / Instagram for updates.