A photo of a young three year old Kashmiri boy sitting over the body of his grandfather killed by Indian forces went viral on social media trending the hashtag #KashmiriLivesMatter and #KashmirBleeds.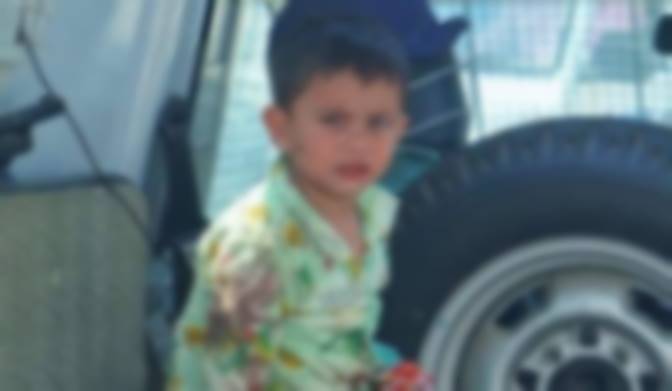 The grandfather of the Kashmiri boy was identified as Bashir Ahmed and according to sources, he had left to get groceries but was unfortunately caught in the cross fire in Sapore District of Kashmir.
Read more: Six-year-old boy killed in crossfire in Indian occupied Kashmir.
However, the family of the deceased claims that he Bashir Ahmed was taken out of his car by Indian soldiers and gunned down for no apparent reason.
A photo of his grandson was taken sitting on the body of his grandfather crying which started to trend on Twitter with people showing anger at the atrocities of the Indian Army.
However later Indian Army was seen taking the kid as if they were rescuing him but we can clearly see that they did not care at all and it was just a show as we can see the Indian Soldiers walking on the dead body having no regard whatsoever.
The same man can be seen having no issues with his fellow Indian soldier disgracing the dead body and later that same man can be seen caring for the kid which is a show to make it seem like he cares.
Later another video of the young Kashmiri boy started to go viral being taken away from the scene. We can see how distraught the young boy is as he cries while being taken away.
UPDATE: Another video is out with the daughter of the civilian speaking out about the incident. She says that her father was dragged out of the car and gunned down by Indian Army Terrorists.
The world is going through the coronavirus pandemic with so many dying to the virus however, Indian Army is a virus itself for the people of Kashmir with no regard to human lives and showing their true selves.
Read more: Iran issues arrest warrant for Trump over the death of General Soleimani.