KENOSHA SHOOTING has led to protest in the US State of Wisconsin after the police shoot black man named Jacob Blake several times in the back.
Jacob Blake was shot seven times by the US police as he walked up to his car while his children watched in pain.
The black man is in a critical condition after the Kenosha shooting. The authorities have have declared an state of emergency and curfew is imposed after the unrest following the unfortunate incident.
The video posted on social media shows Jacob Blake was followed by two armed police officers as he walked up to his car.
READ MORE: The Batman debuts its first trailer starring Robert Pattinson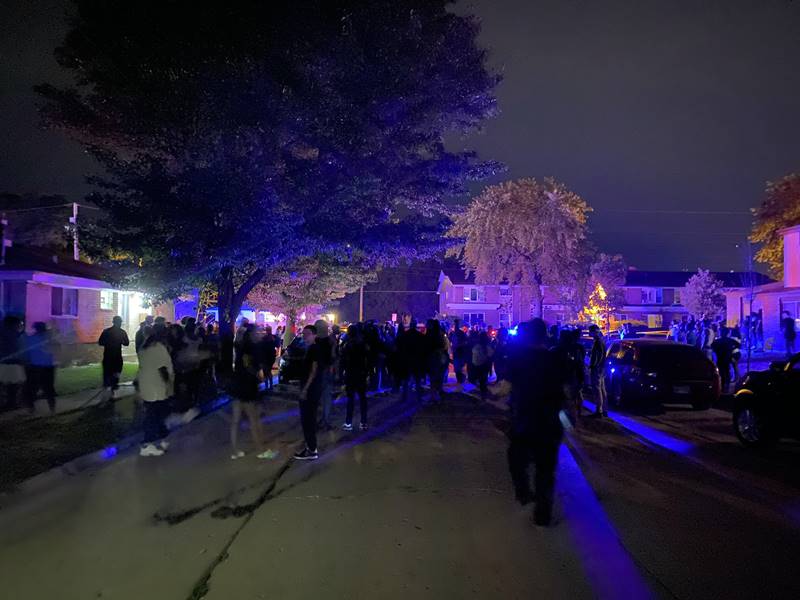 Jacob Blake is seen walking from passenger side of his grey vehicle and getting into driver seat. He is seen followed by police officers with gun pointing at him. As he gets inside driver's seat one of the police officer is seen firing his gun sever times at his back. Several gun shots are also heard.
Kenosha Police Department
Kenosha Police Department has shared a statement released by Wisconsin Attorney General about Kenosha Shooting, according to the statement The Wisconsin Department of Justice (DOJ) Division of Criminal Investigation (DCI) is investigating the incident which occurred on the evening of Sunday, August 23, 2020.
The incident occurred when the police officers responded to a domestic dispute at the 2800 block of 40th street. The injured man was immediately provided medical aid and transported to Froedtert Hospital in Milwaukee. Jacob Blake is in serious condition.
The investigation are under way.
Kenosha Shooting – Protest have erupted
After the incident, hundreds of people gathered outside police headquarters on Sunday night. Several vehicles were torched and the protesters shouted "We won't back down",
Jacob Blake is out of the surgery but he is still fighting his injuries.
READ MORE: New Zealand mosque attacker Brenton Tarrant to face survivors