The Canadian International AutoShow is featuring the fastest production car on the planet, the owner of five world speed records, the Koenigsegg Agera RS supercar.
The AutoShow runs from Feb 16-25 at the Metro Toronto Convention Centre.
While the Agera RS will have made its North American auto show debut a month earlier at Detroit, the Canadian International AutoShow is upping the ante.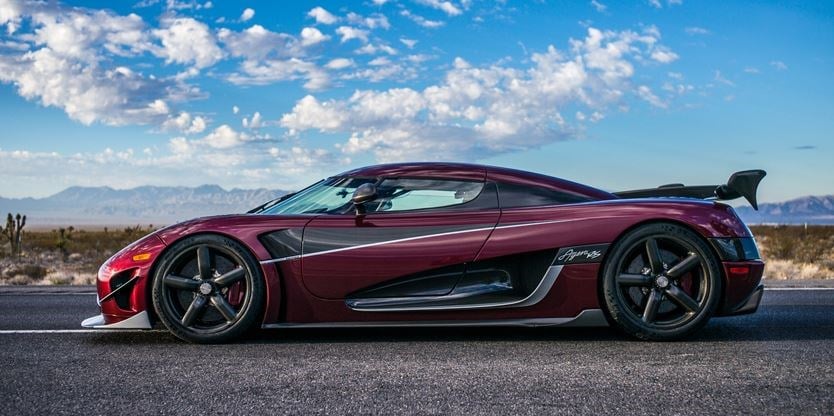 As well as the car, Toronto has attracted the founder and CEO of the Swedish high-performance manufacturer Koenigsegg Automotive AB, Christian von Koenigsegg, who will address reporters on Media Day (Feb. 15) and introduce the bullet car to their new Canadian market.
On Nov. 4, 2017, Koenigsegg AB took the Agera RS to the Nevada desert and smashed five existing production car speed records to smithereens. The new marks set that day include:
• The highest top speed achieved by a production vehicle (two-way average) – 447.19 km/h (277.87 miles an hour)
• Zero to 400 km/h – 33.29 seconds
• Flying kilometre on a public road (two-ay average) – 445.63 km/h (276.9 mph)
• Flying mile on a public road (two-way average) – 444.76 km/h (276.36 mph)
• Highest speed achieved on a public road (single direction) – 457.94 km/h (284.55 mph)
The Koenigsegg Agera RS introduction in Toronto follows Aston Martin's North American reveal of their Valkyrie Supercar concept to lead-off 2017's media day activities, and Ford's presentation of their GT Supercar to open media day in 2015.
The Koenigsegg Agera RS world record run was recently hailed by the Wall Street Journal as "the most memorable automotive story of 2017," and Canadian AutoShow attendees will be able to see the actual record-setting car on display for the duration of the Show in Auto Exotica on the 100 Level of the convention centre's North Building.