A plane carrying 176 passengers crashed shortly after takeoff from Tehran's International Airport. The plane crash involved a Boeing 737 that was operated by the Ukraine International Airlines.
The plane took off early on Wednesday and heard to the Ukraine capital of Kiev. There were 176 passengers on board the flight including the nine crew members. Nobody survived the crash.
The flight had 82 Iranians, 63 Canadians, 11 Ukrainians (including the nine crew), 10 Swedes, 4 Afghans, 3 Britons and 3 Germans according to the Ukraine's Foreign Minister, Vadym Prystaiko.
The Ukraine Embassy in Tehran made a statement saying:
Information on the causes of the plane crash is being clarified by the commission,
Although it had earlier ruled out terrorism or rocket attacks as a cause it ended up changing its statement.
Ukraine's President Volodymyr Zelensky said that he will be cancelling his trip to Oman to return to Kiev in a Facebook statement.
He also expressed his condolences to the families of the victims of the crash saying:
My sincere condolences to the families and loved ones of all passengers and crew members,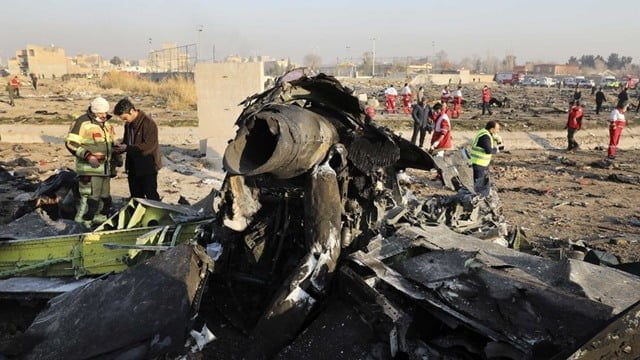 According to flight data from FlightRadar 24, the jet had been in service for three years and that it could have crashed as quickly as 2 minutes after take off.
Although no official cause has yet been stated by the Ukraine International Airlines. Yevhenii Dykhne, the president of the Airline however said:
It is impossible that there were mistakes by the crew,
As he said that pilots require years of training on the airport since it is not a simple airport.
According to reports, the black box has been found but many online sources say that Iran has refused to handover the Black Box.
The Black Box is basically a flight data recorder that could provide evidence about what actually happened on the plane leading up to the crash.
Read more: Iran launches missiles on US facilities in Iraq.
Follow INCPAK on Facebook / Twitter / Instagram for updates.