The longest-reigning British Monarch Queen Elizabeth is ready to hand over the reins to Prince Charles soon in three years' time at the age of 95, according to a new explosive Royal biography.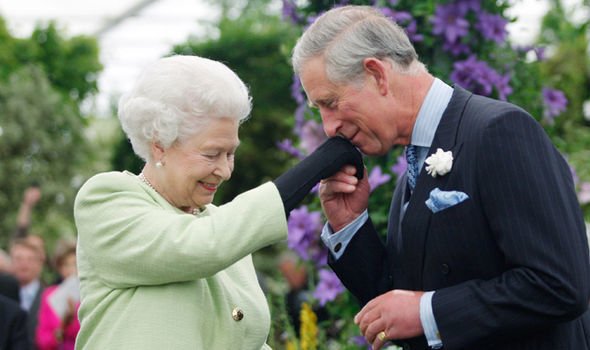 The Queen at the young age of 25 held the throne and had stated even before she became a sovereign head of state that she intended to spend her entire life in the service of the country.
READ MORE: Late Asma Jahangir Wins UN Human Rights Prize
While still a Princess, Elizabeth in a 1947 speech had said that:
 "I declare before you that my whole life, whether it be long or short shall be devoted to your service."
Royal correspondent Robert Jobson in his new book has suggested
"Her Majesty will stand aside to allow Charles to become Prince Regent in just three years' time."
Mr Jobson also has said in the past:
"I understand the Queen has given the matter considerable thought and believes that, if she is still alive at 95, she will seriously consider passing the reins to Charles.

"Her Majesty is mindful of her age and wants to make sure when the time comes, the transition of the Crown is seamless."
If Prince Charles becomes Prince Regent, it means he will be able to rule the monarchy, without formally becoming King.
The Regency Act 1937 a regent may step in should a monarch become incapacitated.
The act states:
 "In the event of incapacity of the sovereign through illness, and for the performance of certain Royal functions in the name and on behalf of the sovereign in certain other events."
The act says this only lasts until the monarch is able to resume duties, so the Queen would have to make an exception for Charles as Prince Regent.
Even though Prince Charles is considered less popular than his son Prince Williams, Prince Charles was appointed as the Queen's successor as Head of the Commonwealth in last April – currently made up of fifty-three sovereign states.
Queen Elizabeth in her speech at Buckingham Palace to the leaders of the Commonwealth, had said:
 "It is my sincere wish that the Commonwealth will continue to offer stability and continuity to future generations, and will decide that one day the Prince of Wales should carry on the important work started by my father in 1949."
There are concerns with in the commonwealth on the suitability of Prince Charles as a head and there is a growing campaign that a leader be elected on rotation basis. Despite those concerns the appointment was made.
There have already been calls for the role of king be handed over to Prince Williams surpassing Prince Charles.
A poll by Prospect Magazine last year showed that a fifth of people would be less supportive of the monarchy if Charles was King.