As the coronavirus pandemic is getting out of hand, Saudi Arabia Hajj Minister Mohammed Banten has advised Muslims around the world to temporarily delay any Hajj bookings until the situation resolves.
Earlier, Saudi Arabia also suspended Umrah to try and curb the spread of the coronavirus outbreak.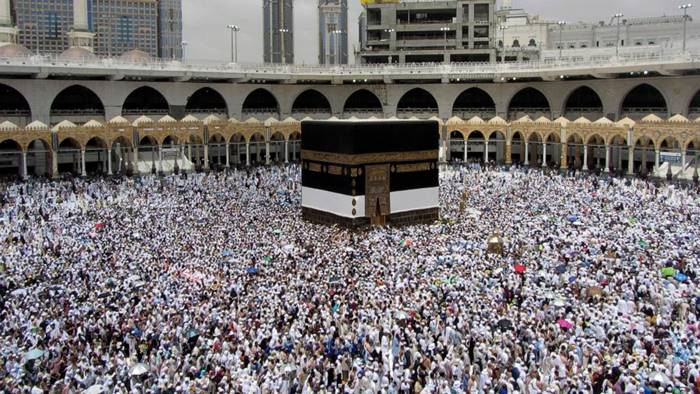 Read more: Pakistan govt launches coronavirus WhatsApp helpline.
The Hajj Minister told their local state run television channel:
Saudi Arabia is fully ready to serve pilgrims,
He continued that it was a matter of a global pandemic saying:
The kingdom is keen to protect the health of Muslims and citizens and so we have asked our brother Muslims in all countries to wait before doing Haj contracts until the situation is clear.
Last year there were 2.5 million people there to perform Hajj and even if this year half as many people show up and even one of them have the coronavirus it could be a disaster as the virus spreads very easily.
Although there hasn't been any offiical announcement but the Saudi authorities might not end up proceeding with this year's Hajj as the government is focused on limiting the spread of COVID-19 and taking every precautionary measure.
So there are have been 1,563 reported coronavirus cases in Saudi Arabia and 10 deaths.
Read more: 12 year old Belgium girl becomes the youngest coronavirus death.
Follow INCPAK on Facebook / Twitter / Instagram for updates.