ROME: Sicily Storms and floods have taken the life of at least 12 people, 2 reported are missing. Giuseppe Conte Italian Premier said before heading to Mediterranean island on Sunday
Divers managed to pull out nine flood victims from a home in the Country Side near.
State TV broadcaster RaiNews24 reported the only one lucky survivor of that home flooded with water and mud was the owner who had gone outside to walk his dogs on Saturday when the city was hit by torrent. He was able to save himself by clinging to a tree and used his cell phone to call for help.
READ MORE: Seven Dead Many Injured in Egypt Christian Bus Attack
Among the victims of that home were a one-year-old baby and a three-year-old child. The victims from the two families had gathered for the weekend in a country villa.
Italian news reported man's body was discovered on a guardrail along a Palermo-area road, his car was swept away by floodwaters.
Reports also confirmed the body of two people found from Sicilian tourist town known for its ancient Greek temples. The tourist spot is located in the outskirts of Agrigento.
Divers of the fire department are working hard to recover the bodies of two who have swept away while driving near the flooding Saraceno River.
Firefighters have rescued 14 people from Montevago town hotel, which was threatened by floodwaters from the Belice River also in Agrigento province
READ MORE: Guinness World Record: Longest Human Chain 96 Nationalities
Agrigento is a popular tourist destination well-known for the ruins of ancient Greek temples
In other incidents in Sicily, two people are reported missing on Sunday. Flood waters have swept away their cars. One they included a doctor going towards the hospital in the hill town of Corleone.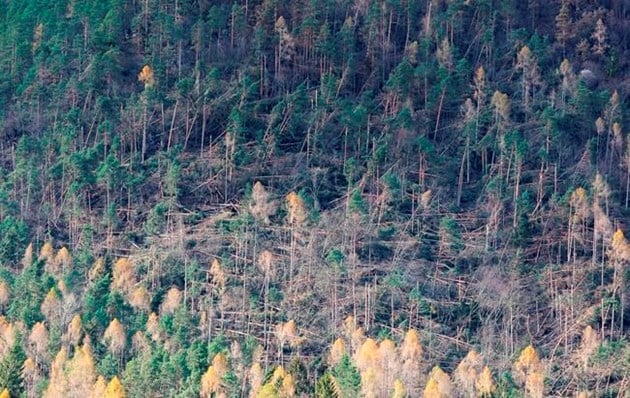 Earlier in the week storm in northern Italy had taken lives of 15 people. Millions of trees near Alpine valleys were uprooted. Several Italian villages were without electricity and road access for days.
A Sicilian prosecutor opened an investigation to determine if any human error, such as possible inadequate drainage of the river, might have played a role in the deaths.