TANZANIA: A small scale miner Saniniu Laizer becomes a millionaire overnight after finding Tanzanite gemstones, which is believed to be one of the rarest gemstones in the world.
Mr. Laizer has sold his find to the Government for 3.4 million dollars.
The miner Saniniu Laizer dug up 2 biggest Tanzanite gemstones weighing up to 9.2kg and 5.8kg. It is the biggest find in the history of Tanzania so far. Until now the largest Tanzanite rock weighed just 3.3kg.
The gemstone is only found in northern Tanzania and it is estimated its supply will completely exhaust within next twenty years.
READ MORE: A doppelganger of Mahira Khan was spotted on Instagram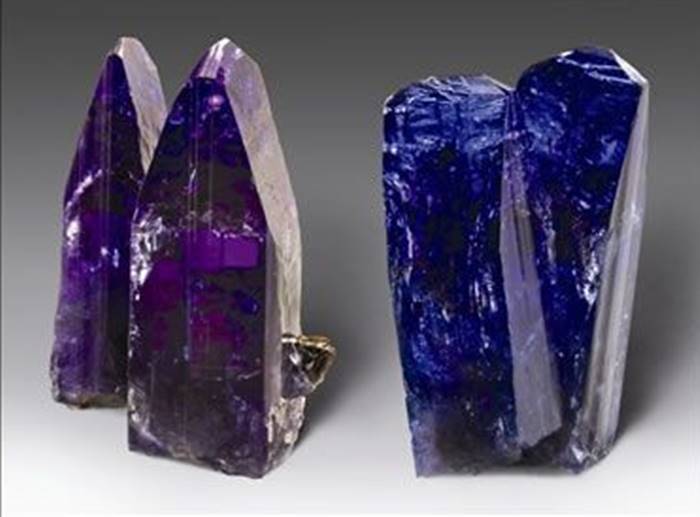 About Saniniu Laizer and how he feels
The 52-year-old, Saniniu Laizer has four wives and thirty children and is ready to through a big party. He said he will slaughter a cow to celebrate.
Even though he is a millionaire, he said his lifestyle will remain the same. He will continue to look after his 200 cows.
Mr. Laizer also plans to invest his money in his community. He will build a school and a shopping mall. The school will open near his home to provide education for the poor people who cannot afford the education for heir children.
READ MORE: Pink Diamond Sold For $83 Million
Tanzanite
The Tanzanite gemstone which is rarer than diamonds is highly sought after. It is valued by its rarity, finer color, and clarity. The variety of hues includes blue, red, purple, and green.
The world's only source of Tanzanite gemstone remains in the hills of northern Tanzania near Mount Kilimanjaro.
Deep saturated tones are most valued colors of Tanzanite, paler tones are however more affordable. Most priced is pure blue.
It was first identified in 1967, it was discovered by Massai herdsmen when they saw blue crystals sparkling in the sun. Within a short time, it became the second most popular blue stone after sapphire.
In 2002 Tanzanite was designated modern birthstone for the month of December.