An earthquake at the Iran – Turkey border early morning has taken the lives of seven people including three children while injuring many others according to Turkish Interior Minister Suleyman Soylu.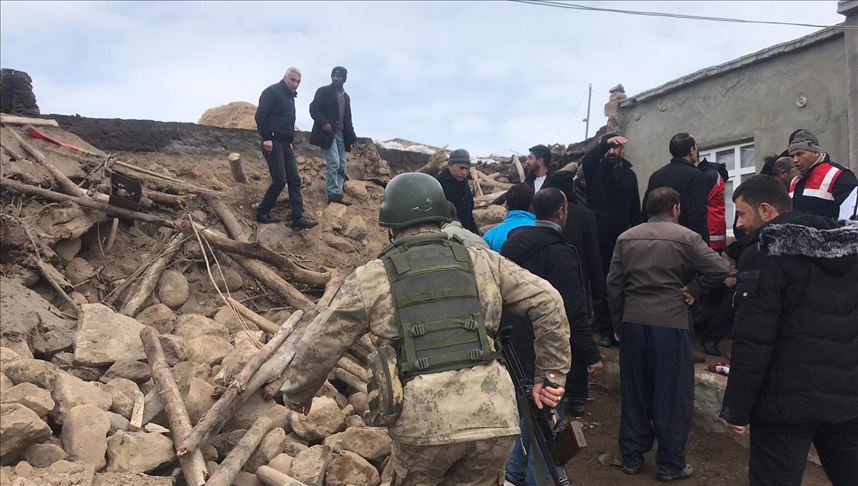 Five people were taken to hospitals while several others are still believed to be trapped under rubble and rescue and search operations are still on going according to Minister Soylu. According to a Turkish news agency Anadolu, the earthquake caused a lot of damage to in several villages neighboring Van province in the country.
The epicentre of the earthquake was near Habash-e Olya, a village in Iran less than 10 km from the north western border with Turkey and had a depth of six kilometers according to the Tehran University's Cosmological Centre.
Related: Pakistan offers assistance to Turkey after 6.8 magnitude earthquake.
The earthquake struck at 9.23 AM and was recorded at 5.7 magnitude on the Richter scale. and according to the spokesperson for the country's emergency services Mojtaba Khaledi caused a lot of damage to a number of houses in four villages of the Iran's West Azerbaijan province.
According to sources, at least 25 people are said to have been in injured in Iran as a result of the earthquake.
Turkey was also struck with a 6.8 magnitude earthquake last month that claimed many lives and more than a thousand injured.
Read more: Powerful earthquake at 6.8 magnitude hits Turkey with several dead and even more injured.
Follow INCPAK on Facebook / Twitter / Instagram for updates.